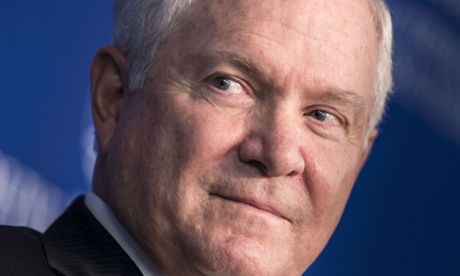 Former US defence secretary warns cuts will leave British forces seriously compromised and lacking 'full-spectrum capabilities'
Cuts to Britain's armed forces would mean the UK could no longer be a full military partner to the United States, a former American defence secretary has warned.
Robert Gates told the BBC that cuts in the number of military staff would limit the UK's global position.
The government is planning major cuts to the military. The army is being cut from 102,000 to 82,000 over a number of years, with the 20,000 posts expected to be gone by 2020.
Navy numbers are expected to fall by 6,000 while the RAF will lose 5,000 staff.
Gates, who served under Barack Obama and George Bush, told BBC Radio 4's Today programme that naval cuts were particularly damaging, noting that for the first time since the first world war Britain lacked an operational aircraft carrier.