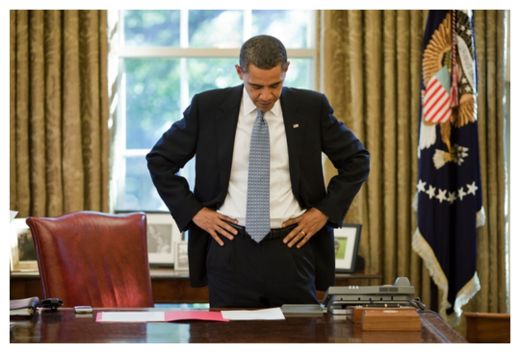 But whether people see what's happening in Ukraine, and Russia's aggression towards its neighbors in the manner in which it's financing and arming separatists; to what's happened in Syria - the devastation that [President Bashar al-]Assad has wrought on his own people; to the failure in Iraq for Sunni and Shia and Kurd to compromise - although we're trying to see if we can put together a government that actually can function; to ongoing terrorist threats; to what's happening in Israel and Gaza - part of peoples' concern is just the sense that around the world the old order isn't holding and we're not quite yet to where we need to be in terms of a new order that's based on a set of different principles, that's based on a sense of common humanity, that's based on economies that work for all people. - President Barack Obama
Looks like US President Barack Obama made a royal mess of what his mentor Dr Zbigniew "Grand Chessboard" Brzezinski taught him.
Dr Zbig always quotes Sir Halford John Mackinder's three grand imperatives of imperial geostrategy; to prevent collusion and maintain security dependence among the vassals; to keep tributaries pliant and protected; and to keep the barbarians from coming together.
After dabbling briefly with "leading from behind" - a non-starter - Obama finally went Mackinderesque with his stellar "
Don't Do Stupid Stuff
" foreign policy doctrine.
Nevertheless, an always alert former secretary of state Hillary Clinton said "Don't do Stupid Stuff"
isn't a "foreign policy organizing principle"
. Yet "Stupid Stuff" is all that the Obama foreign policy team knows how to do.