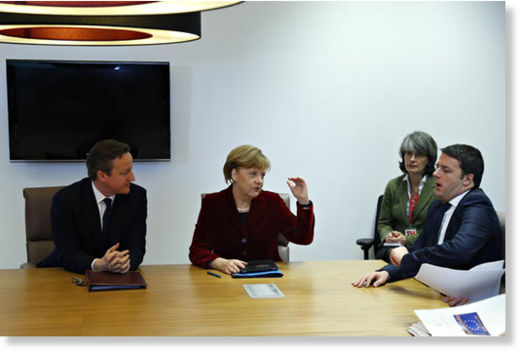 Europe is moving more assertively after misjudging the situation in Ukraine. But sanctioning Russians over the Kremlin's military intervention may be a hard sell.
In freezing the assets of former Ukrainian President Viktor Yanukovych, the European Union is showing a new kind of swagger in the East-West crisis playing out on its doorstep.
The EU's black list of Ukrainian officials accused of embezzlement - which includes a total of 18 individuals, including Mr. Yanukovych's two sons - sets the tone as the leaders of the EU meet for an emergency summit in Brussels on Russia's interference in Ukraine.
It also comes as the EU offered a significant amount of aid to help the new Ukrainian government avert financial collapse. On Wednesday it announced $15 billion in grants and loans to the troubled nation.
These moves, within 48 hours of one another,
mark a change in attitude and approach
on the part of the EU, which has been accused of ambivalence and naivete leading up to the crisis.