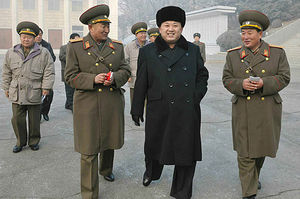 Pyongyang's deputy UN ambassador also says government planning a "new form" of nuclear test but does not elaborate.
North Korea has accused the United States of being "hell-bent on regime change" and warned that any manoeuvers with that intention will be viewed as a "red line" that will result in countermeasures.
Pyongyang's deputy UN ambassador, Ri Tong Il, also repeated that his government "made it very clear we will carry out a new form of nuclear test" but refused to elaborate, saying only that "I recommend you to wait and see what it is."