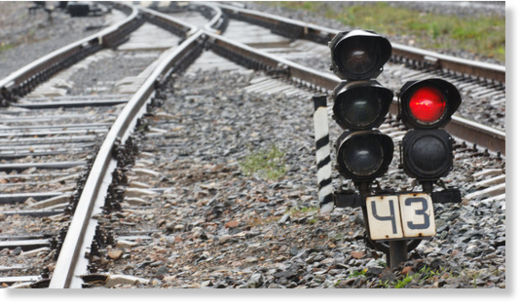 The good thing about trains is, you can always be sure about where they go.
Well, not anymore.
An express train in Ukraine took the wrong turn and ended up in the wrong city earlier this week, local media reported Friday.
Instead of Zaporozhye in central Ukraine, the train from Lviv arrived to Dnepropetrovsk, 85 kilometers north of the supposed destination, Vgorode.ua said.