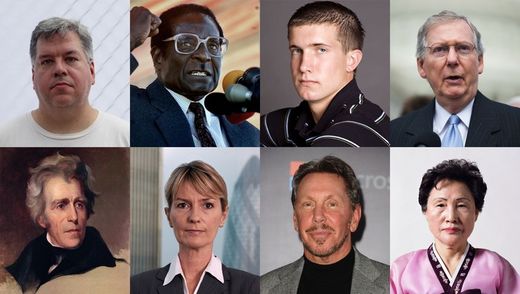 Noting that it has had thousands of years to develop a more agreeable option, humankind expressed bewilderment this week that it has yet to devise a better alternative to governing itself than always letting power-hungry assholes run everything, sources worldwide reported.
Individuals in every country on earth voiced their frustration that,
in spite of generations of mistreatment, neglect, and abuse they have suffered at the hands of those in positions of authority, they continue to allow control over the world's governments, businesses, and virtually every other type of organization and social group to fall to the most megalomaniacal pricks among them
.
"We've all seen what this system leads to, so you'd think that by now, someone, somewhere would have sat down and thought up another way to keep our societies functioning without giving all the power to arrogant, amoral dicks whose only concern is improving their own status," said Mumbai software designer Ankan Rao, one of 7.1 billion humans who conveyed continued surprise that their species has so far proven incapable of formulating a method of governance that was even slightly more tolerable. "Everybody dislikes the people in charge and everybody knows they're only serving their own personal agendas at the expense of everyone else, but we just keep allowing these jerks to make our decisions time and time again. And it's not just here - it's everywhere in the world."
"Boy, maybe we shouldn't do that anymore," Rao added. "Anyone have any better ideas?"
Speaking with reporters, citizens across the planet unanimously expressed their bafflement at the consistency with which they either formally or informally select corrupt and self-obsessed sacks of shit for leadership roles in all facets of life,
including positions atop corporate boards, judicial and legislative bodies, religious institutions, parent-teacher associations, the military, intramural softball teams, and international and national professional associations, as well as groups of friends deciding where to eat
.