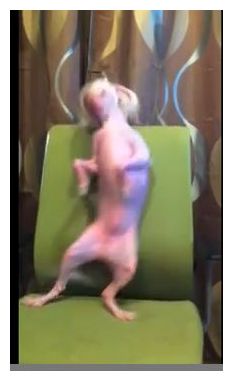 Greenville - You probably wouldn't want to watch yet another Gangnam Style parody video, there's been so many. But hey, you haven't seen Nathan doing his thing yet. He's the very best so far!
The cutest Chinese Crested dog ever, Nathan is famous for his dancing. A former resident at
Bald is Beautiful Dog Rescue
, this cute little guy was up for adoption for quite some time.
The good news is, after being fostered in several different homes over the four years of his life and getting the label "unadoptable," this little guy has finally found his forever home with his latest foster mom.
Could be his incredible moves that did the trick, as according to the dog rescue, he just loves to "wiggle it" in the chair for treats!