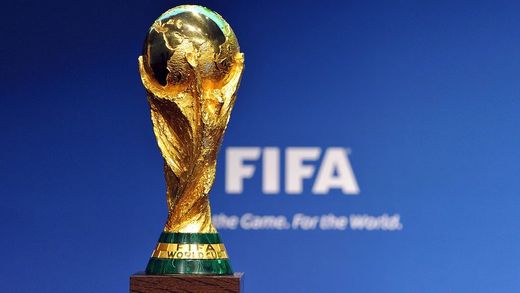 Global soccer tournament to kick off in America later this afternoon
ZURICH - After the Justice Department indicted numerous executives from world soccer's governing body on charges of corruption and bribery, frantic and visibly nervous officials from FIFA held an impromptu press conference Wednesday to announce that the United States has been selected to host this summer's 2015 World Cup.
"We are thrilled to reveal that, for the first time in 21 years, the World Cup will finally return to America, with matches set to kick off today at 5 p.m. local time in Los Angeles," said FIFA president Sepp Blatter, smiling broadly before unveiling the tournament's official logo, a hand-drawn stick figure kicking a soccer ball with "USA 2015!" hastily scribbled in black marker above its head.