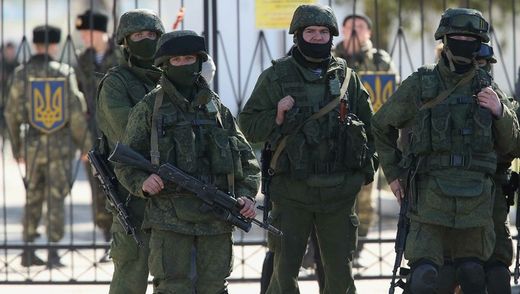 Washington - According to a poll released Monday by the Pew Research Center, the escalating conflict between Russia and Ukraine has left Americans sharply and bitterly divided along ignorant and apathetic lines, with the nation's citizenry evenly split between grossly misinformed and wholly indifferent factions.
"The very real threat of a Russia-Ukraine war has completely polarized the general public, pitting two deeply entrenched blocs against one another: those who have absolutely no clue what they're talking about and those who couldn't care less," said Pew spokesman Andrew Collins, noting that the ouster of Ukraine's president Viktor Yanukovych and Russia's subsequent occupation of Crimea has inflamed tensions between the two sides to a level unseen since the height of the war in Syria. "This is not a distinctly regional or socioeconomic split, either. We're seeing local workplaces, friends, even families ripped in two by their desire to either ignore the whole thing completely or spout an inane, half-witted opinion on it like they're some geopolitical expert."
"And as the situation develops and Western powers become more involved, these divisions will only appear more stark," he added. "In the coming weeks, we can expect to hear a growing cacophony of uninformed and harebrained calls for action or restraint from one side, and absolutely nothing at all from the other."