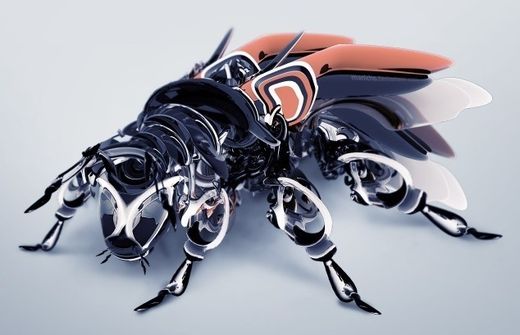 So there I was having just sat down to dinner in time to catch the beginning of the movie I've been waiting to see. I turned off the phone and computer so as to not have any unwanted distractions while I watched the latest new terminator franchise movie.
The opening credits are just ending, which makes me wonder why they haven't changed
that
along with everything else, It just makes no sense to splash all that writing all over the screen obscuring the picture I'm trying to see. The same exact lists of names are at the end of the movie, but the ego freaks know nobody would ever see them so they splatter them all over the screen at the beginning too. Damned annoying, if I wanted to read, I would have grabbed a book instead of the remote. But it's all good now as the credits are finished and the action has begun, and looks so damn real on the Double Dolby Plasma HD big screen BluRay home theater. The screen takes up the whole wall; so with the right lighting it just looks like you're looking out a window at real life and the people are all life size. Unfortunately so is the hapless fly buzzing around like some drunk kamikaze pilot trying to fly thru the window to get outside. As soon as that sucker works his way near me, it's gonna be 'instant universe' pal, and good riddance, cause flying bugs strafing the screen are as annoying as opening credits and political campaign ads. Here he comes now, boy is he in for a surprise. Most folks would just black flag that housefly, except what's poison for him is also poison for me so I never use the crap. all you need is a plastic spray bottle full of high test Windex, the stuff with the ammonia in it. When the insect in question is in range I just blast him with a couple shots, when the spray hits his little spiracles it's like liquid-X on a date-rape and he drops to the floor where it's so much easier to step on him.