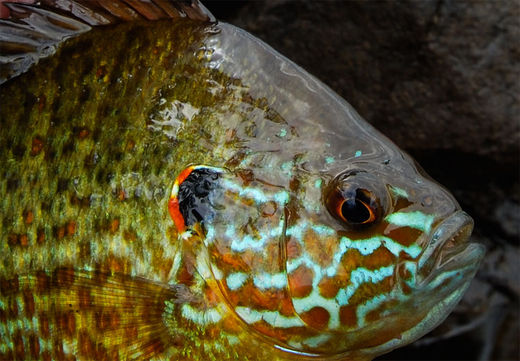 A man was hospitalized for four days after choking on a live fish he tried to eat in a haunted house, he claims in a lawsuit.
Cameron Roth claims the Frightmare Manor should not have allowed people to eat live fish without medical supervision. Roth sued Tennessee Community Enrichment dba Frightmare Manor, American Strategic Holdings LLC and "Frightmare" overseer Charles Christopher Wooden in Davidson County Circuit Court, alleging negligence, liability, emotional distress and fraud.
Roth claims he paid $15 to compete in Frightmare Manor's "'Eat Something,' 'Drink Something,' and 'Do Something'" challenge, in which he was "forced to eat" two live bluegills.
Frightmare Manor, a "haunted attraction," was operating in Talbot, Tennessee in October 2013 when Roth signed up for the challenge. However: "Frightmare failed to remove any of the spines from the bluegill fish," the complaint states. "In his attempt to eat the two fish within the time constraint, Mr. Roth began choking as the first fish became lodged in his throat."
The defendants did not have any emergency medical staff on hand and their employees did not seek emergency medical assistance while Roth was choking, according to the complaint. Other patrons came to Roth's aid and called 911.