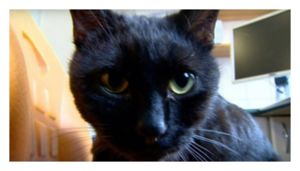 Black cats are usually considered unlucky, especially when they are crossing someone's path, which in some countries, including Russia, is a bad omen; however, this Polish feline is one-of-a-kind: he is a full-time nurse to the ailing inhabitants of a veterinary center and a true symbol of the clinic.
Rademenes was brought to a veterinary clinic in Bydgoszcz, Poland with one purpose — to end his suffering, Izabella Szolginia, the director of the center told Sputnik.
He was in such bad shape that the staff at the shelter would not let him near the other animals.
But when veterinarian Krystyna Kuziel-Zawalich took him in her arms and heard him purr, she decided to help him fight for his life.
It took him half a year to come back to life, Szolginia says. However, after a while the personnel noticed something unusual in his behavior.
The staff were amazed to watch him lying with the shelter's furry patients. He paid particularly close attention to those which were recovering from surgery.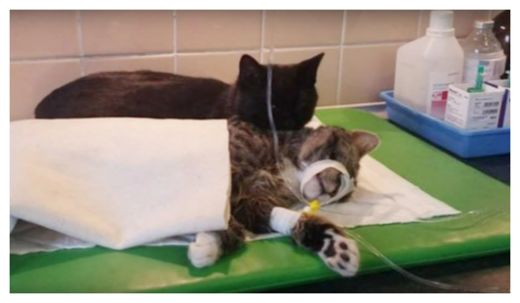 It seemed that Rademenes took it upon himself to assume the role of a full-time nurse.