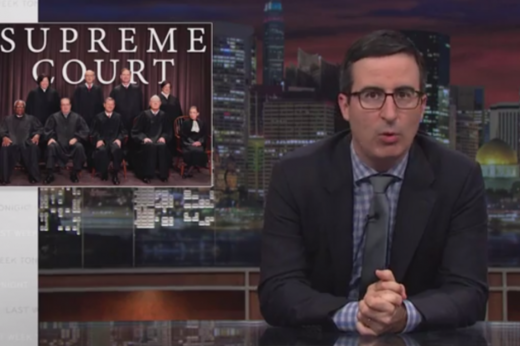 On Sunday's "Last Week Tonight" John Oliver pointed out that the Supreme Court of the United States just began their annual session. Oliver, however, is frustrated because live video coverage of the cases being argued is not permitted.
Audio clips are allowed to be recorded, however when the clips are paired with court drawings, very important country-altering decisions are reduced to bland images. Oliver has a plan to fix this (and possibly get the country to pay attention to the Supreme Court and the very important rulings that emerge): dogs.
Taking inspiration from the Internet sensation "
keyboard cat
," Oliver introduces animal reenactments. Watch below: