About shellycheval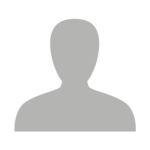 I grew up in working class family in Michigan-moved to Florida, Hawaii, Texas, Florida,Texas, Washington State, Maryland
-3 ex husbands with psychopathic
tendencies--now single and will stay
that way.
-college English professor teaching lit, composition, & commumication classes
-minor degree in anthropology and Archaeology
-owner manager of small horse farm
-caretaker and guardian of 27 acres,
3 horses, 3 cats, 3 dogs
-have lived in MD (next to The Evil Empire) for 20 years.
Interests
learning, reading, horses, history, writing, drawing & painting, working on my farm, movies, Celtic music, talking with friends, Mandalay Beach, watching and feeding wild birds, playing with the dogs and cats,learning, The Work.
Contact Us
Support
SOTT.NET
E-mails sent to Sott.net become the property of Quantum Future Group, Inc and may be published without notice.
Reader comments do not necessarily reflect the views of the volunteers, editors, and directors of SOTT.net or the Quantum Future Group.
Remember, we need your help to collect information on what is going on in your part of the world! Send your article suggestions to:
Some icons appearing on this site were created by: Afterglow, Aha-Soft, AntialiasFactory, artdesigner.lv, Artura, DailyOverview, Dellustrations, Everaldo, GraphicsFuel, IconDrawer, IconFactory, Iconka, IconShock, Icons-Land, i-love-icons, KDE-look.org, Klukeart, Mayosoft, mugenb16, NicolasMollet, PetshopBoxStudio, VisualPharm, VistaICO, wbeiruti, WebIconset, YellowIcon
---
Original content © 2002-2015 by Sott.net/Signs of the Times. See: Fair Use Notice