About GabR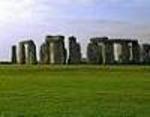 Name: GabR

GabR is a musician, and songwriter, who studied musical theory, piano, singing and guitar. He is also self-taught historian, and has studied and been interested since childhood in High Strangeness, spirituality and political events. He is 35 years old and resides somewhere in Argentina. Since childhood he was interested in knowing the truth about all the mysteries of life and suspected that something was wrong with this world. When he found SOTT, he knew this was a place of people who had the same aims. He contributes with SOTT by finding and posting articles that expose lies and spread the truth on past and current events, as well as the many possible futures.
Contact Us
Support
SOTT.NET
E-mails sent to Sott.net become the property of Quantum Future Group, Inc and may be published without notice.
Reader comments do not necessarily reflect the views of the volunteers, editors, and directors of SOTT.net or the Quantum Future Group.
Remember, we need your help to collect information on what is going on in your part of the world! Send your article suggestions to:
Some icons appearing on this site were created by: Afterglow, Aha-Soft, AntialiasFactory, artdesigner.lv, Artura, DailyOverview, Dellustrations, Everaldo, GraphicsFuel, IconDrawer, IconFactory, Iconka, IconShock, Icons-Land, i-love-icons, KDE-look.org, Klukeart, Mayosoft, mugenb16, NicolasMollet, PetshopBoxStudio, VisualPharm, VistaICO, wbeiruti, WebIconset, YellowIcon
---
Original content © 2002-2015 by Sott.net/Signs of the Times. See: Fair Use Notice