About Robertom30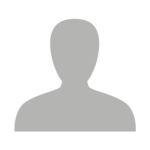 Hello,
I've been reading about Laura since very long, since about 2006. Laura's brilliance and hard work amazes me and have always souped me up. I live in Dominican Republic, Santo Domingo. I'm a lawyer. I'm just a truth seeker who is not completely buying the stories the media in my country and elsewhere have been trumpeting. I like Laura very much but i also take everything with a grains of salt, so as to really earn my knowledge. No one has absolute truth.
Warm Regards to Everybody, keep hard work up!
Roberto
Contact Us
Support
SOTT.NET
E-mails sent to Sott.net become the property of Quantum Future Group, Inc and may be published without notice.
Reader comments do not necessarily reflect the views of the volunteers, editors, and directors of SOTT.net or the Quantum Future Group.
Remember, we need your help to collect information on what is going on in your part of the world! Send your article suggestions to:
Some icons appearing on this site were created by: Afterglow, Aha-Soft, AntialiasFactory, artdesigner.lv, Artura, DailyOverview, Dellustrations, Everaldo, GraphicsFuel, IconDrawer, IconFactory, Iconka, IconShock, Icons-Land, i-love-icons, KDE-look.org, Klukeart, Mayosoft, mugenb16, NicolasMollet, PetshopBoxStudio, VisualPharm, VistaICO, wbeiruti, WebIconset, YellowIcon
---
Original content © 2002-2015 by Sott.net/Signs of the Times. See: Fair Use Notice