About Amazed by the Lunacy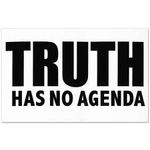 "In the end, we return to the question, just how much do you love truth? Do you really love truth or are you just curious? Do you love it enough to rebuild your understanding to conform to a reality that doesn't fit your current beliefs, and doesn't feel 120% happy? Do you love truth enough to continue seeking even when it hurts, when it reveals aspects of yourself (or human society, or the universe) that are shocking, complex and disturbing, or humbling, glorious and amazing - or even, when truth is far beyond human mind itself? Just how much do we love truth? It's a good question to ask ourselves, I think."
Contact Us
Support
SOTT.NET
E-mails sent to Sott.net become the property of Quantum Future Group, Inc and may be published without notice.
Reader comments do not necessarily reflect the views of the volunteers, editors, and directors of SOTT.net or the Quantum Future Group.
Remember, we need your help to collect information on what is going on in your part of the world! Send your article suggestions to:
Some icons appearing on this site were created by: Afterglow, Aha-Soft, AntialiasFactory, artdesigner.lv, Artura, DailyOverview, Dellustrations, Everaldo, GraphicsFuel, IconDrawer, IconFactory, Iconka, IconShock, Icons-Land, i-love-icons, KDE-look.org, Klukeart, Mayosoft, mugenb16, NicolasMollet, PetshopBoxStudio, VisualPharm, VistaICO, wbeiruti, WebIconset, YellowIcon
---
Original content © 2002-2015 by Sott.net/Signs of the Times. See: Fair Use Notice