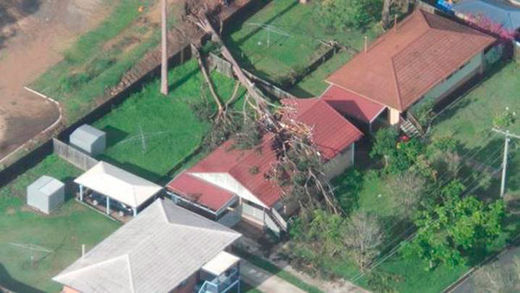 Severe thunderstorm warnings have been issued for parts of southeast Queensland this afternoon, as the region continues to clean up following yesterday's wild weather.
The Bureau of Meteorology says severe thunderstorms have been detected on radar between Cooyar and Crows Nest, with damaging winds and large hailstones likely.
Read the full warning here.
Residents in the path of the storm are advised to secure loose outdoor items, move their car under cover or away from trees, and seek shelter.
During yesterday's storms fallen trees blocked roads and caused damage, with one collapsing onto a home in Collingwood Park, about 30km from the Brisbane CBD, almost splitting it in two.