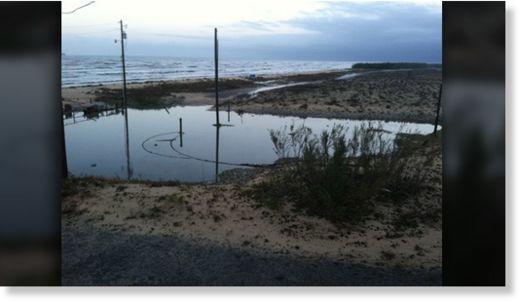 Severe weather hit Southwest Louisiana Saturday night, but south Cameron Parish was hit quite a bit harder. Residents from Rutherford Beach to Sabine Pass woke up around 2 a.m. Sunday to thunderstorms and flooding.
Many residents said it was
something they've never seen before, at least outside of a hurricane
. It was a storm surge without the tropical storm,
an occurrence so rare that there is not a name for it
.
In a matter of minutes, the land was covered by water. RVs were knocked off their blocks, fences and AC units were tossed around the landscape. Authorities shut down La. 82 due to the high water and debris. Andy Patrick with the National Weather Service called the weather phenomenon
extremely rare
.
Video