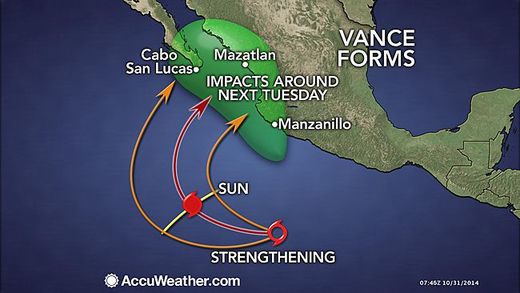 Tropical Storm Vance continues to churn over the waters of the eastern Pacific Ocean after developing on Thursday afternoon.
The
AccuWeather.com Hurricane Center
is keeping a close eye on the system, located several hundred miles south-southeast of Acapulco.
Further strengthening will occur through this weekend as the tropical cyclone remains over the warm waters of the eastern Pacific and in an environment that lacks disruptive wind shear, which can shred apart tropical systems as evident with
Tropical Cyclone Nilofar
.
The system is likely to strengthen into a hurricane by Sunday.