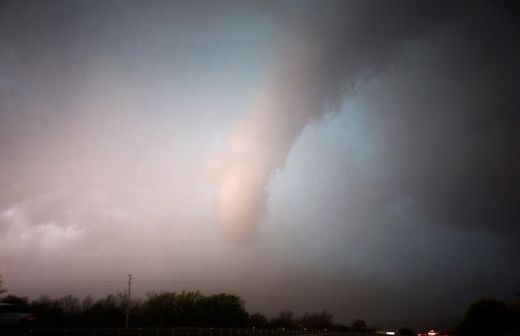 At least one person is dead and three others injured after deadly tornadoes tore through parts of Oklahoma on Wednesday.
Two twisters were reported, with severe storms and hail also slamming the state.
One of the tornadoes originated near Tulsa before shredding through a mobile home park near Sand Springs.
One person was killed during the event and several others were injured, with fire departments and rescue workers currently combing through the grounds and seeking any wounded survivors.
"Right now, rescue efforts are continuing and officers are aiding the injured and helping those who need immediate medical care," Maj. Shannon Clark of the Tulsa County Sheriff's Office said to CNN.
Reports suggest that
almost the entire park and its 50 mobile homes were destroyed
by the tornado, though the amount of damage done to each home varies, local News On 6 reported. Of the three people confirmed to be injured, two of them are in critical condition.