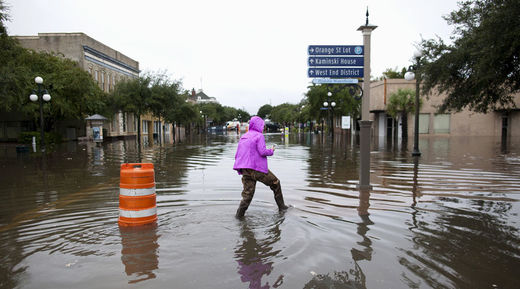 Comment:
This isn't a "1,000 year storm" any more: storms and extreme weather like this are happening more and more frequently. With so many "1,000" year weather events in this decade alone, people need to start paying attention and realize that this isn't an anomaly or blip, but has become the new norm and is getting worse. See this video for a summary of
extreme weather events that happened in September
:
Nine people were killed in unprecedented flooding in South Carolina
, Governor Nikki Haley said.
Flooding in South Carolina is so serious that President Obama declared a statewide emergency.
"We are at a 1,000-year level of rain,"
South Carolina Governor Haley said at a press conference.
"That's how big this is."