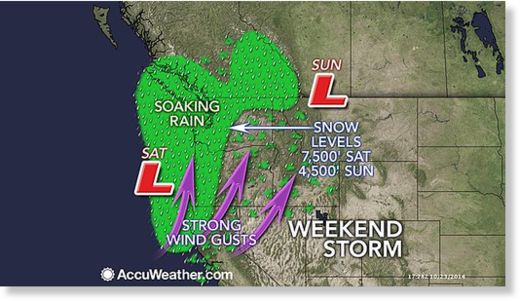 A siege of Pacific storms will continue to drench and blast the coastal Northwest into next week and will be joined by Ana.
The rounds of heavy rain will be enough to cause incidents of flash flooding, mudslides and travel delays from northern California to western Oregon, western Washington and southwestern British Columbia.
From this week through the middle of next week, a general 6 to 12 inches (150 to 300 millimeters) of rain can fall along the immediate coast, but locally higher amounts are possible in the eastern slopes of the coastal ranges, including the Olympic Mountains in northwestern Washington state.