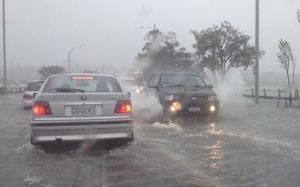 Thousands of people were without power throughout New Zealand's Northland and Auckland regions as a band of wild wet weather moves down the country on Thursday, Xinhua news agency reported.
The Fire Service has been inundated with calls, starting in Northland earlier on Thursday morning then moving to Auckland's North Shore and West Auckland as well as the central city.
It said high winds are causing the most damage, with many reports of trees down across roads and power lines.