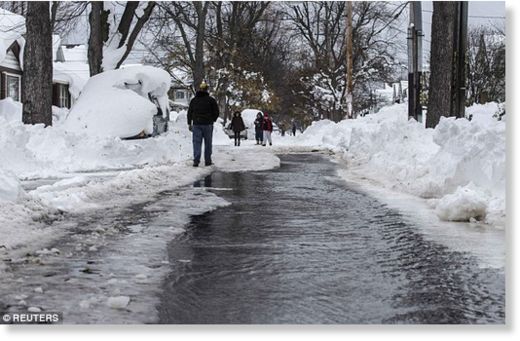 Thanksgiving could be marred by floods as snow-hit areas across the east coast look set for a sharp rise in temperatures, the National Weather Service has warned. The big freeze saw areas such as Buffalo, New York, buried in historic blizzards, reaching a year's snowfall - 88 inches - in just five days. But that
could melt in less than 24 hours if temperatures soar from 40F to 70F
as predicted.
The heat wave is expected as an intense cyclone sweeps north east from the Midwest, driving warmer climes into West Virginia, Maryland, New Jersey and New York.
It could spell a moment of relief for Minneapolis after an historic stretch of
f
reezing temperatures that has lasted 12 days - the longest since 1880
.