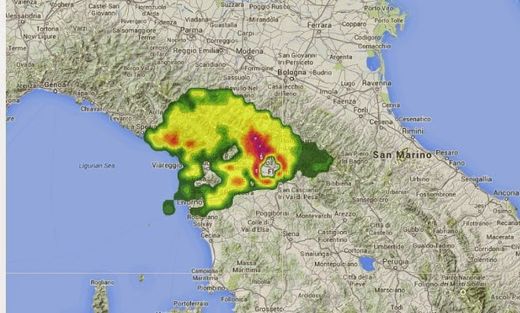 A violent hail storm has ravaged parts of Tuscany, Italy on Friday, with significant impacts on the region's capital of Florence.
Videos of the storm show torrential rain and hail coming down, and while the hail stones themselves are not large, the sheer quantity is enough to cause chaos on the city streets.
Local media report
that the hail storm lasted about ten minutes in the city of Florence. This was plenty of time for hail stones to coat the roads like snow.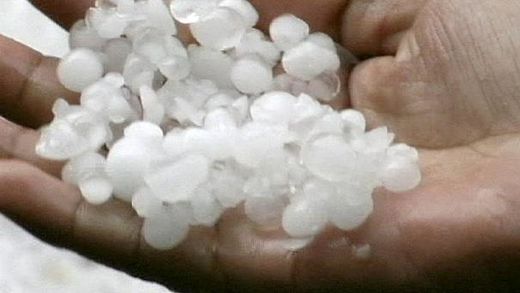 Radar shows the storm beginning off the west coast of Tuscany early Friday morning. As the storm crosses into Tuscany, it grows in size and intensity. By 1:30 p.m. local time, the storm is over Florence. Gaping holes in the storm suggest it was
so intense that it maxed out on Weather Underground's radar reflectivity scale
.