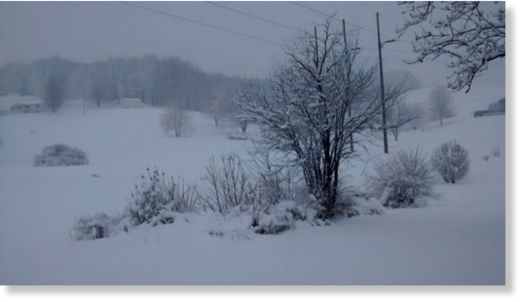 Hundreds of thousands without power - Ice shutting down roads from Virginia to Mississippi to Louisiana to Alabama - D.C. government offices shut down - Almost no mention on national media.
A storm system will continue to blast areas from Texas to New York with widespread snow and flooding rain through Thursday, says accuweather.com.
"Snowfall rates of 1 to 2 inches per hour will occur at times from south of New York City to Washington, D.C., and northern Virginia," AccuWeather.com Meteorologist Alex Sosnowski said.
Some 40,000 customers are without power in West Virginia and at least 19,000 in Ohio, where snow is hindering restoration efforts in some areas.