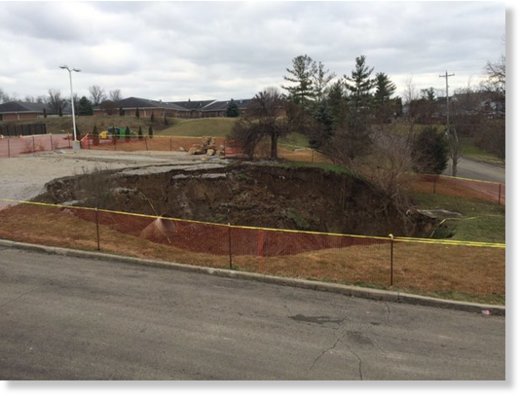 In a horrible episode of déjà vu for an Anderson Township plant shop, a massive sinkhole opened Wednesday after heavy rains deluged the Tri-State.
Plants by Wolfangel owner Barb Henry reported on Facebook Thursday that the hole was quickly fenced off.
"The unknown of an event like this is scary," Henry told WCPO Thursday. "
Just standing there yesterday watching the earth crumble in, the sounds of it, the smell of it, it's all familiar and it doesn't bring back good memories."
Plants by Wolfangel was shut down for nearly two years after sinkholes in April and June 2011 swallowed the parking lot and threatened to cut the property in half. The store reportedly lost merchandise into the hole that was never found.