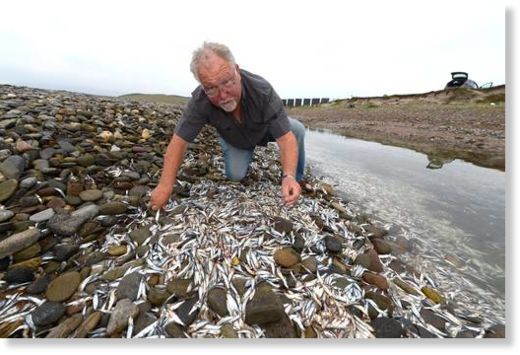 The discovery was made by local people two days ago on Sandy Bay in the Maherees, an island near Castlegregory on the Dingle Peninsula.
The phenomenon has never been seen in the area before, at least not in such huge numbers
, but experts believe it is a natural occurrence that may be related to the fine weather over the past few weeks.
The fish are mainly sprat but there are also mackerel among the decaying bodies on the shore that will now have to be disposed of by Kerry County Council.