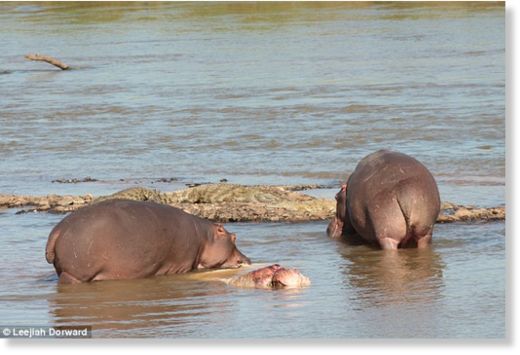 In times of famine, some animals go to desperate measures to stay alive, including eating members of their own species.
Now scientists have captured one of the first cases of cannibalism in hippopotamuses on camera.
The grisly photographs show a hippo eating a corpse of another floating in a river in South Africa's Kruger National Park.