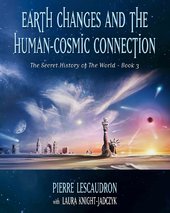 This week on SOTT Talk Radio we discussed the recently released book by SOTT.net editors Pierre Lescaudron and Laura
Knight-Jadczyk,
Earth Changes and the Human-Cosmic Connection
.
While official science portrays the crazy weather, more frequent sinkholes, increased meteor fireball activity, and intensifying earthquakes as phenomena that are unrelated, research put together by Pierre and Laura strongly suggests that all this (and more!) is intimately connected and may stem from a common cause.
In times past, people understood that the human mind and states of collective human experience influence cosmic and earthly phenomena. How might today's 'wars and rumors of wars', global 'austerity measures', and the mass protest movements breaking out everywhere play into the climate 'changing'?
Here's the transcript: