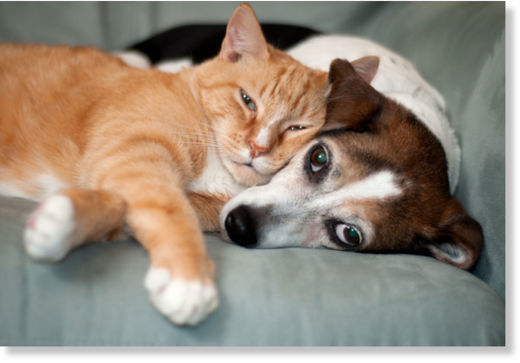 Hello, and welcome to the first article in a new series on natural pet health (as featured on SOTT Radio Network's Health and Wellness Show). My name is Zoya, and I am a 4th-year veterinary student. During my studies, I have had the opportunity to observe and learn about various practices, recommendations, medicines and foods that aren't particularly beneficial or right for our pets' well-being.
So in this introduction to the series I'll briefly cover what I think are the 10 main lies told to us by the mainstream veterinary community, or in other words the 10 main issues misrepresented or presented to us incorrectly.
These are lies that contribute to the development of various diseases and prevent your pets from having long, healthy and happy lives.
Unsurprisingly, many of the issues are similar to the lies told by human doctors, and in many cases if you educate yourself on better nutrition and a better way of life in general, this knowledge can be applied to your pet as well. Of course, with some modifications.


Dry vs. Raw food
Pet owners are often told that kibble or dry food is good for pets, particularly if it's a special diet, for example, some sort of metabolic bland or dry food for cats with kidney disease. Well, the reality is that it isn't true. My favorite counter-argument is - how would you feel after eating croutons all your life, no matter how tasty the croutons are? We are going to expand on this in further articles, but for now let me just say that as it turns out,
dry food is one of the main reasons for many metabolic and hormonal diseases in the first place,
and in many cases it also very expensive! So you end up paying twice, the first time for buying bad food and then for visit to a veterinarian. The solution - feed your pets with a natural, species-appropriate diet. This will be the subject of my next article.