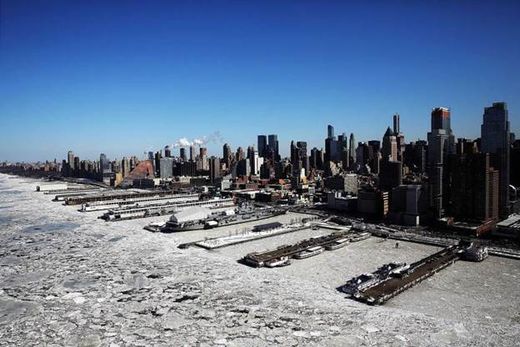 The cold crept in early on the 15th of Feb. 2015. By the 21st more than 100 million Americans were being impacted by the arctic blast known as the "Siberian Express" as record (low) temperatures were broken across the eastern third of the nation. Chicago experienced its coldest February since 1875. Last year it was the Polar Vortex and that took down GDP (Gross Domestic Product) quickly. This year the numbers are not in yet but we can expect economic activity to contract.
During this cold, more than 4,700 square miles of ice formed over the Great Lakes
in just one night
on the 17th. It was minus 41 in Minnesota at that time. "Great Lakes ice is now running ahead of last year and ice will increase with more brutal cold coming," says meteorologist Joe d'Aleo. "We are likely to have the most ice since records began."
Forbes Magazine
is now equating global warming proponents with snake oil salesmen. There was never any manmade global warming."Global warming activists are in full-throttle damage control, desperately claiming global warming causes record snow and cold," says Forbes. "
When global warming alarmists claim winters will become warmer and free of snow, yet their predictions are proven false for 20 years in a row, at some point logical people come to realize that global warming alarmists are selling snake oil
."