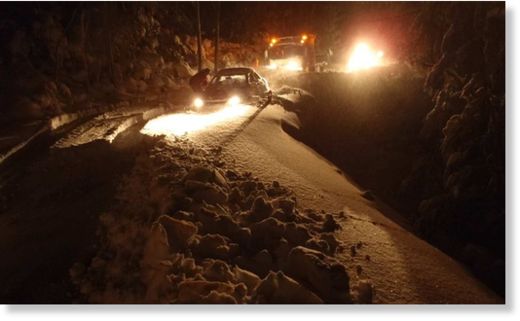 Nine adults and a child winched to safety from Mount Field national park, a day after police rescued two men from snowbound car in same park
Police have rescued 10 people who were stranded for more than a day after heavy snow in Tasmania.
Two men were rescued in Mount Field national park late on Monday night after their car was snowed in, but police were not aware of the other party until Tuesday.
At about 1pm on Tuesday, a helicopter winched nine adults and a child to safety from the same national park, north-west of Hobart.
Four had taken shelter in a hut - details of the others were not immediately released.
"All persons were in good condition and spirits," police search and rescue spokesman Michael Preshaw said.