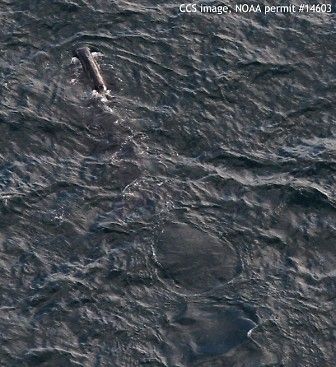 Experts call the sighting rare and remarkable
It is a remarkable sighting, according to experts from the Center for Coastal Studies (CCS) in Provincetown. Last Friday marks only the second time in recorded history that a bowhead whale has been seen so far south in the waters of the Atlantic. The whale was spotted swimming and feeding with right whales on Cape Cod Bay on April 11, according to a CCS release.
The first time a bowhead was spotted in our waters was two years ago, when one was observed by CCS researchers
off the Outer Beach in Orleans in August 2012.