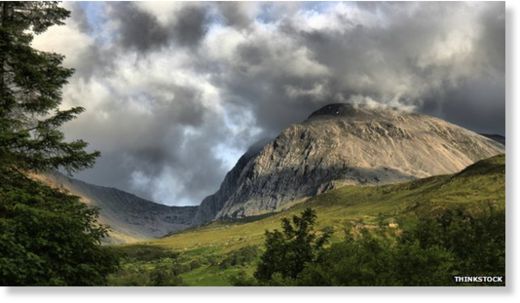 Hazards common in arctic and alpine areas but described as "extremely unusual" in the UK during the summer have been found on Ben Nevis.
A team of climbers and scientists investigating the mountain's North Face said
snowfields remained in many gullies and upper scree slopes.
On these fields, they have come across compacted, dense, ice hard snow call neve.
Neve is the first stage in the formation of glaciers, the team said.
The team has
also encountered sheets of snow weighing hundreds of tonnes and tunnels and fissures known as bergschrunds.
The large, deep cracks in the ice are found at the top of glaciers.