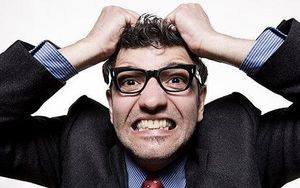 Tuesday morning at 11:45am is the most stressful time of the working week, according to a survey.
Researchers found that nearly half of British workers identified mid-morning on their second working day of the week as the moment when they were most under pressure.
Most workers coast through Monday getting their brain in gear and catching up with gossip from the weekend through social networking sites.
But on Tuesday reality sets in and staff spend the first part of the day going through emails they ignored on Monday before planning the week ahead.
And 11.45am is the point when everything comes to a head.