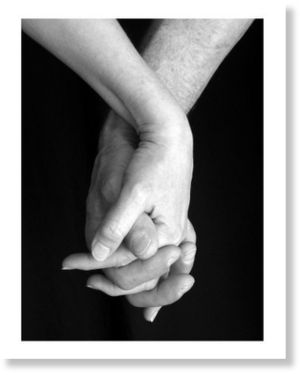 Dry skin and chipped fingernails are not the only reason to pay attention to your hands. For new research shows they contain vital details about our health, including clues to hidden diseases such as cancer.
The palm of a woman's hand could be an early warning sign of an ovarian tumour, according to a report in the latest
Journal of the Royal Society of Medicine
.
A 74-year-old woman who was otherwise healthy sought medical help for hard lumps that developed on her palms. These had gradually spread and joined together, giving the palm a 'wooden' feeling, making movement difficult and painful.
Doctors couldn't find anything obviously wrong, but she was tested for - and diagnosed with - ovarian cancer after they read medical literature and found that the lumps (called palmar fasciitis) were a rare sign of the disease.