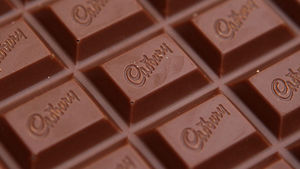 Confectionary firms receive six-figure grants from the British government to help produce biscuits, ice cream and chocolate, according to a new report. In some cases,
Big Sugar is guzzling more taxpayer cash than anti-obesity programs
.
The government has handed out hundreds of thousands of pounds to confectionary firms including Cadbury, Nestle and PepsiCo.
One firm was given £100,173 for a project to improve the "sensory properties" of confectionary wafers, according to the study.
The revelations follow an investigation by the
British Medical Journal
(BMJ) which found that
junk food companies have been funding scientific research into nutrition and obesity
.

Comment: This is why everyone should completely disregard the 'Official Food Pyramid' promoted in the West. It is literally a lie from top to bottom.


The study, by UK Coronary Prevention Group, raises fresh questions over
the government's close relationship with the sugar industry at a time when official policy seeks to prevent an obesity epidemic
.
Taxpayer money has been given to companies who profit from selling candy and snacks, the report found.