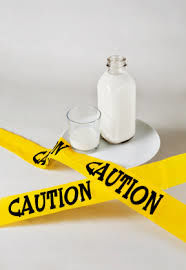 Research Identifies Dairy as a Problem
Many people embarking on a gluten free diet continue to consume milk, butter, cheese, and other dairy products without giving thought to the potential for having an inflammatory reaction. However;
researchers have identified that dairy proteins can affect as much as 50% of those with gluten problems
. A summary of the research findings is listed below:
Patients with coeliac disease (CD) on a gluten-free diet may still have gastrointestinal symptoms. On clinical grounds cow's milk (CM) protein sensitivity may be suspected...A mucosal inflammatory response similar to that elicited by gluten was produced by CM protein in about 50% of the patients with coeliac disease. Casein, in particular, seems to be involved in this reaction.
Source:
Clin Exp Immunol.
2007 Mar;147(3):449-55.