The following article takes the concept of Frankenfood to a whole other level.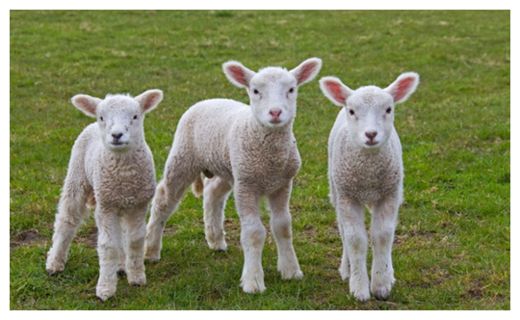 From
the Guardian
:
French authorities are looking into how a lamb genetically modified with jellyfish protein was sold as meat to an unknown customer, a judicial source told AFP on Tuesday.

The jellyfish-lamb, called "Rubis", was sent to an abattoir from the National Institute for Agricultural Research in Paris late last year and somehow ended up on a butcher's slab.
Yummy.
"A female lamb born to a sheep that was genetically modified as part of a medical research program was sold to a person in the Parisian region in October 2014," said the National Institute for Agricultural Research in a statement, confirming a story first reported by Le Parisien newspaper.

The case has been taken up by a public health court in Paris, a judicial source told AFP.

Rubis "found itself on a plate! Who ate it? No one knows," exclaimed Le Parisien on Tuesday.

France remains one of the staunchest opponents of GM research, ever since environmental protesters pressured the government into banning GM crops in the 2000s.

The European Union authorised the import and sale of 19 GM crops in April, but is likely to pass legislation allowing individual countries to block their use - in part thanks to demands from France.
Don't worry my fellow Americans, that is France, something like this could never happen here.