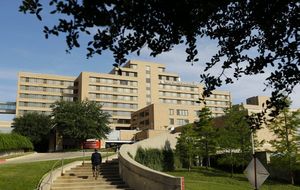 A former Food and Drug Administration chief scientist and top infectious disease specialist said that several people were exposed to the Ebola virus by the unidentified patient in Dallas, America's first case, and it's likely that many more will be infected.
Dr. Jesse L. Goodman, now a professor of medicine at Georgetown University Medical Center, said while the nation shouldn't panic, it's best to prepare for the worst.
"It is quite appropriate to be concerned on many fronts," he said in a statement provided to Secrets. "First, it is a tragedy for the patient and family and, as well, a stress to contacts, health care workers and the community at large.
Second, it appears several people were exposed before the individual was placed in isolation, and it is quite possible that one or more of his contacts will be infected," he added.
What's more, he conceded that it was "only a matter of time" that the swift-killing African virus arrived in the U.S.