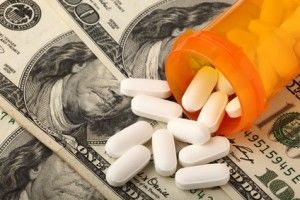 Patent protection means you get to charge whatever the market will bear. In this case, it bears a 935% increase in the price tag.
Xyrem is the brand name for sodium oxybate. Sodium oxybate is the sodium salt of γ-hydroxybutyric acid, or GHB - the "date rape drug." It's an old drug - even older than aspirin - and it's FDA-approved for the treatment of excessive daytime sleepiness caused by narcolepsy.
Basically, the very qualities that make it
ideal for drugging young women in bars
also allows narcoleptic patients to get a deep night's sleep in order to encourage daytime wakefulness. If its approval can be extended to other patients who have trouble sleeping, the sky will be the limit on how successful this drug can be for its manufacturer, Jazz Pharmaceuticals.