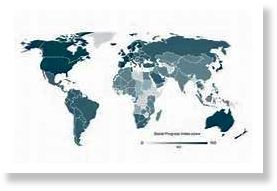 New Zealanders live in the most socially advanced country in the world, a United States survey says.
Despite having just the 25th highest gross domestic product per capita in the world, New Zealand is a world leader in terms of opportunity, safety, personal freedom and lack of corruption among other qualities, the Social Progress Index says.
The survey of 132 countries by the Social Progress Imperative, a non-profit organisation based in the US, measures three main categories: basic human needs, the foundations of wellbeing and opportunity. Each was divided into four sections.
It puts New Zealand at the top of 132 countries surveyed, ahead of Switzerland, Iceland, the Netherlands and Norway.
New Zealand was rated the best in the world in terms of opportunity, which measures personal rights, personal freedom of choice, access to advanced education, tolerance and inclusion.