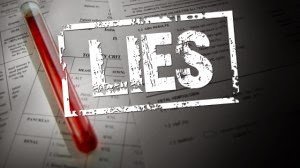 Although 2015 seemed to have a non-stop barrage of pro-vaccine propaganda, January 2016 brings with it the annual winter fear-fest regarding the lack of vaccination and the "anti-vaccine movement." One such example is
a small article
in the KATV Little Rock, Arkansas ABC7 website.
The article is essentially an interview with Dr. Steve Thompson who told channel 7 that the "anti-vaccine movement" is a growing problem. Thompson states that the most difficult obstacle to vaccination is the parents' fear and "claims made on the Internet" that are untrue.
"I've seen cases of whooping cough, I've seen cases that were so serious that we had to put the children in the hospital and it was very frightening, those parents were scared to death," he says.
Thompson argues that between 1970 and 1985 the U.S. had an average of only 2,000 whooping cough cases while in 2014 he says there were nearly 33,000. It is noteworthy to point out that Thompson does not mention how many children he has seen die of whooping cough. Chances are, he hasn't seen any. Why? Because those numbers are very low.
Of course, whooping cough is very dangerous and can indeed be a life-threatening illness, but
what Thompson also fails to mention, is that vaccines are incredibly dangerous themselves and that the evidence that the pertussis vaccine would actually protect any of the children he encountered is scant at best.