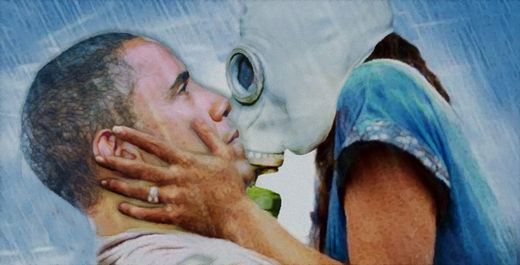 It would be easy to believe the Environmental Protection Agency's
mission
"to protect human health and the environment" — after all, environment is right, smack in the government agency's very name —
but that would be quite the mistake
. In fact, judging the EPA's magical manipulation of testing and data concerning glyphosate — the chief ingredient in Monsanto's weedkiller, Roundup — it's arguable the government 'watchdog' functions primarily as a
de facto
propaganda division for the agrichemical behemoth.
While the World Health Organization's classification earlier this year of
glyphosate
as a
Group 2A probable carcinogen
— probable cause of cancer in the same category as creosote, among other noxious substances — is well-known and accepted, Monsanto's leverage means Roundup isn't likely to be pulled from store shelves in the U.S. any time soon. That leverage, however
entertaining
the
resulting propaganda
might
be
, bears potentially harmful consequences.