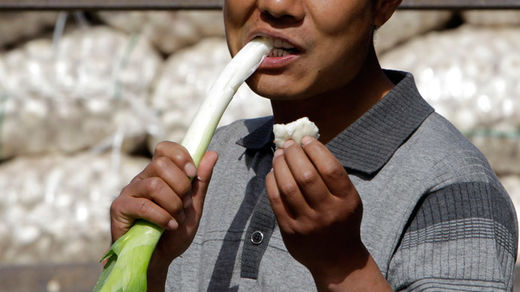 The general belief is that vegetarians are usually healthier. However, studies conducted in the U.S. are showing some detrimental side-effects to the sperm of male vegetarians.
In an
experiment
done by researchers at Loma Linda University, 443 meat-eaters and 31 vegetarians and vegans were monitored between 2009 and 2013. They initially assumed vegetarians' sperm would be healthy, but here's what they found, according to lead study author Eliza Orzylowska:
"We found that diet does significantly affect sperm quality. Vegetarian and vegan diets were associated with much lower sperm counts than omnivorous diets. Although these people are not infertile, it is likely to play a factor in conception, particularly for couples who are trying to conceive naturally, the old-fashioned way."
They also found that vegetarians had 30 percent lower concentrations of sperm (50 million per milliliter versus 70 million) and that their sperm was also weaker in terms of movement.
For vegetarians, only 30 percent of their sperm were active, as compared to 60 percent of their meat-eating counterparts.