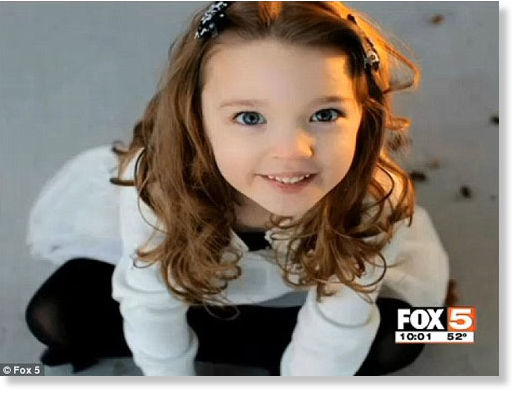 Cue the pro-vaccine crowd's b.s. arguments as to why this is doesn't matter and we should all keep
taking the risk
shooting up our children in the hopes this won't happen to us.
Via
Daily Mail
:
A five-year-old girl has died in hospital three days after developing a strain of the flu that she was vaccinated against - as a deadly outbreak of the virus continues to sweep across the country.

Keira Driscoll was prescribed steroids and a nebulizer at a Quick Care clinic after she started feeling unwell with a cough and a fever at her home in Clark County, Las Vegas, last Sunday.

But just hours later, she collapsed. Her mother, Tiffany Driscoll, frantically performed CPR on her small body, before she was rushed to hospital. There, she was found to have influenza A.

Despite medics' best efforts, Keira could not be resuscitated and she was placed on life support. On Tuesday, her parents made the heartbreaking decision to turn off the machine the next day.
The vaccine... didn't magically save her. Why? Because vaccines are not magical saviors (despite what Big Pharma and
its biggest customer
, the Centers for Disease Control and Prevention, would have people believe).
The CDC just got done admitting last week that more than 3/4ths of the people who take the shot this year are going to get the flu anyway but the agency stupidly continues to tell people to get the shot they admit probably won't protect them from diddly squat!
Why? Someone has money to make, obviously.