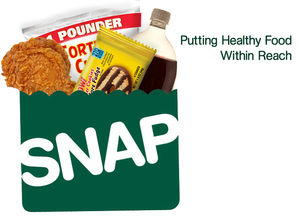 With one in seven Americans receiving federal food assistance, the food stamp market is big business.
In South Texas, not far from the Rio Grande, the area known as Little Mexico could easily be mistaken for an impoverished village on the south side of the border. Eli Saslow of the
Washington Post
describes the slapdash homes, chickens wandering through the streets, a mule munching on trash in the middle of an intersection.
Except, as the immigrant parents of Blanca, a diabetic single mother of two who relies on food stamps, told their daughter about the border, "On one side you're skinny. On the other you're fat."