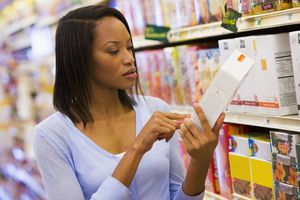 Food additives that are commonly used to thicken and stabilize processed foods may disrupt the bacterial makeup of the gut, causing health problems, a new study in animals suggests.
In the study, mice that were fed two chemicals that are commonly added to foods gained weight, had altered blood sugar and developed intestinal problems. The chemicals were "emulsifying agents," chemicals that hold together mixtures that include both fat and water, which would otherwise separate.
The chemicals were "able to trigger
low-grade inflammation
and metabolic syndrome," in the mice, said study co-author Benoit Chassaing, a microbiologist at Georgia State University in Atlanta.
The food additives may also have harmed the mice by promoting the growth of bacteria that eat through the protective mucus lining of the gut, the study found.