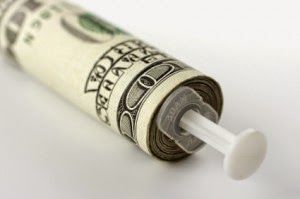 One in 50 children are now autistic. No, you didn't read that wrong. Despite the fact that a
CDC whistleblower
recently came forward admitting that the government agency obfuscated evidence linking vaccines to autistic behavior,
California lawmakers passed a mandatory vaccine bill (SB277) which removes parental exemptions - making it so parents couldn't refuse or delay vaccines
. Even more damning evidence has surfaced proving that Big Pharma had their hands in the creation of the bill.
The
Sacramento Bee
is reporting
that State lawmakers behind
bill SB277
have ties to the makers of vaccines.
Pharmaceutical companies and their trade groups gave current members of the Legislature more than $2 million.

Nine of the top 20 recipients of these funds are either members of the Senate health committee, or leaders who could influence the outcome of the bill, as well as push it through to law.
One senator, in particular, is also a doctor,
Richard Pan, who received more than $95,000 in campaign cash. He also just happens to be the man who wrote the bill.
As if that weren't bad enough, Big Pharma also donated more than $500,000 to outside campaign spending groups that helped some of these top nine individuals be elected to their current legislative positions.