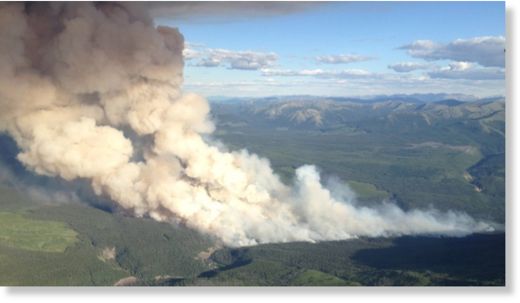 Aggressive wildfires in British Columbia and Alberta have prompted evacuation orders in both provinces as crews struggle to contain the flames.
A remote Alberta community was ordered to evacuate as a raging wildfire in B.C. approached the border.
A state of local emergency and evacuation order were declared Tuesday evening for the Municipal District of Greenview No. 16.
The evacuation order applies to a remote part of northwestern Alberta south of the Wapiti River, west of Nose Creek and the Two Lakes Road and north of Township 61.
Residents in the area were advised to immediately leave their homes with their personal belongings.