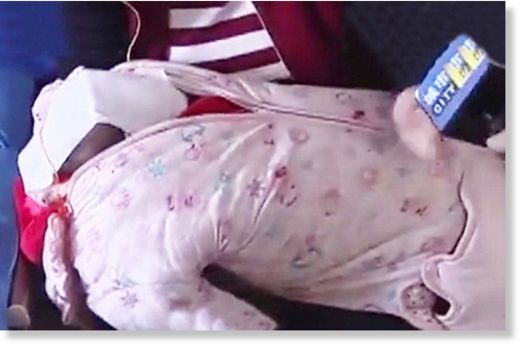 A baby girl has been badly disfigured in a dog attack at home after her parents left her by herself while they worked in nearby fields.
Ten-week-old Qingqing is currently in a critical condition in hospital in eastern China, following emergency surgery to repair her mauled face.
Her mother told the
People's Daily
Online: 'We left after our baby girl fell asleep. Who knew this would happen?'
The woman, named only as Ms Li, said that on the day of the attack, she and her husband fed their daughter then went to work near their house in Haimen City, eastern China.
But Ms Li could not stop thinking about her daughter so returned home after just ten minutes.

When she arrived, a white dog with blood around its mouth came running towards her, she said.