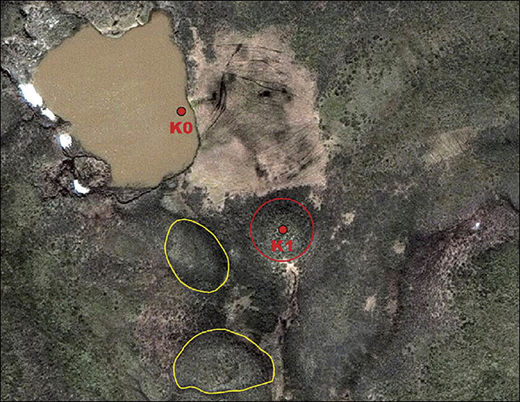 Scientists in Siberia are preparing for the formation of a massive new crater, which will be even bigger than an existing one. The researchers believe the sinkhole will be caused by a blast in the permafrost, though they are keeping its location under wraps.
The scientists have located a so-called
'hillock of swelling,'
which is abnormal in terms of size and form, according to Vladimir Olenchenko, a senior researcher at the Institute of Petroleum Geology and Geophysics in the city of Novosibirsk. He added that the new possible sinkhole is not far from and will be bigger than a massive crater, which was formed last year in Solikamsk.
"We are keeping the coordinates of its location a secret so that this will not lead to a pilgrimage of the scientists and quasi-scientists, as
it can explode at anytime
," said Olenchenko.The scientists are planning to keep track of how quickly this new crater may develop by using aerial and space footage.