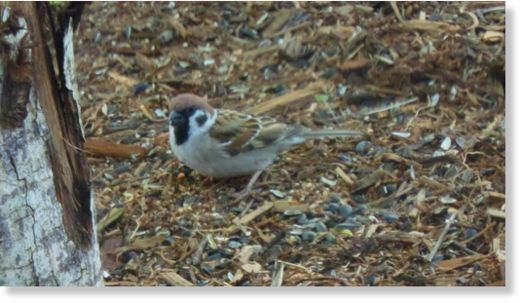 Nick Selinger thought it was a day like any other when he went to check on the sparrows at his bird feeder.
But when the 12-year-old took a closer look, one of the sparrows didn't look like the others.
"I saw one of the birds had a black spot on its cheek," Selinger told CBC Saskatchewan's
Blue Sky.
He was quite sure it was a Eurasian Tree Sparrow. His birding book confirmed that. Selinger's sighting is the
first official sighting ever recorded in the province. The bird has been spotted only a handful of times in Canada.
"[I was] excited. When I went to bed that night, I thought did that bird really come here?"
But it turned out it wasn't just his imagination. The bird has been visiting his bird feeder every day since.