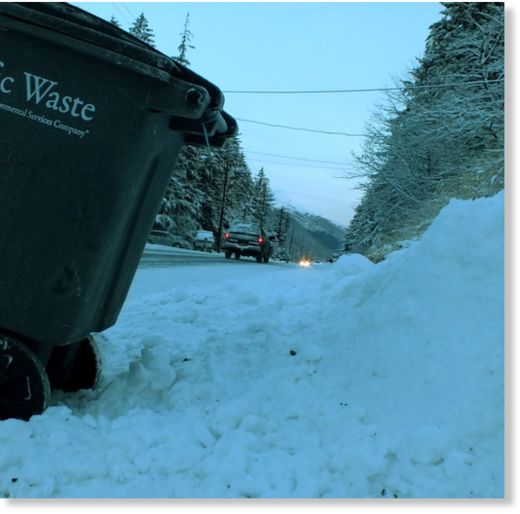 The National Weather Service says Saturday night's winter storm brought record-setting snowfall to Juneau.
Eight-and-half inches of snow fell at Juneau International Airport over the 24-hour period that ended at midnight on Sunday. That broke a record of 6.3 inches of snow set back in 1946.
Just over 9 inches (9.1) fell at the National Weather Service office on Back Loop Road. That broke the record of 5.4 inches set in 2010.
An 11-year-old record of 5.8 inches of snow at Lena Point was broken with Sunday's snowfall of 9.6 inches.
At Outer Point on Douglas Island 5 inches fell, while 4.5 inches fell in Pelican on Sunday. That was nearly double the old record of 2.5 inches that fell in Pelican on Nov. 30, 2006.