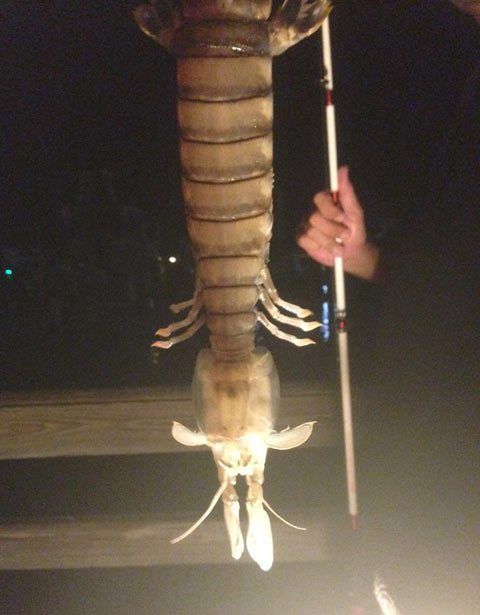 Chances are you've never seen a shrimp like this before.
A Florida fisherman got more than he bargained for when he pulled an 18-inch-long shrimp-like creature from the water while doing some nighttime fishing from a dock this week in Fort Pierce, Florida, a coastal city about a two-hour drive north from Miami.
Steve Bargeron, who was fishing on the same dock where the creature was snagged, snapped the photos above and shared them with the Florida Fish and Wildlife Service. After FWS posted them on the agency's
Facebook page
, the photos went viral and have since garnered more than 7,600 shares.