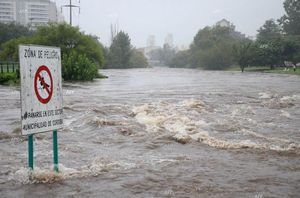 A massive storm hit Argentina over the weekend and Monday, causing flooding and evacuations of more than 2,000 people across the country.
The provinces of Catamarca in the northwest and Neuquen in the southwest took the brunt of the storm, Maria Rodriguez, the national minister of security, said in a statement.
The federal government has deployed national forces, trucks, communications equipment and supplies of food, beverages and medicine to help evacuees and local governments.