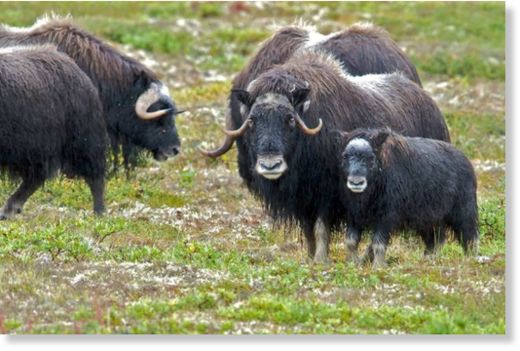 In yet another clash between canine and ungulate, two dogs were injured last weekend by a muskox near a biking trail in Nome.
The dogs, which belong to musher Kirsten Bey, were flown to Anchorage for veterinary care and are now recovering.
This latest incident comes after a series of muskox attacks throughout the summer and fall.
In late July, a dog belonging to Mitch Erickson
was killed by a muskox in Icy View
. Earlier that month, Nome resident Diana Adams was
cited for taking a muskox out of season
when it charged one of her dogs on the same lot.
A third dog was gored in an attack by a muskox on Anvil Mountain in early August. And a dog owner shot and killed a muskox near Wales later that month.