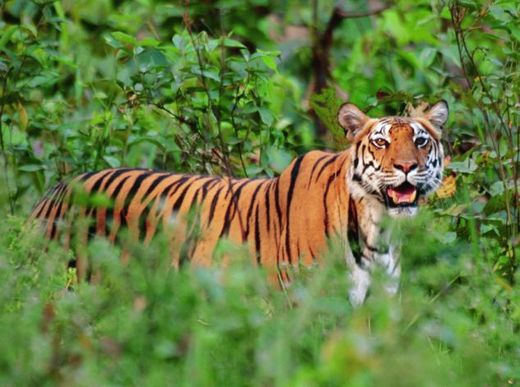 Woman's body was found in a forest in Uttar Pradesh, India yesterday
The tiger believed to have strayed from the Jim Corbett National Park
Authorities trying to have it categorised as a 'man-eater' so it can be killed
Police in India are hunting a man-eating tiger that is believed to have killed seven villagers in two weeks after escaping from an animal reserve.
The tiger's latest victim was an unidentified woman who was found in a forest Tuesday in Uttar Pradesh, India yesterday.
The female tiger is believed to be prowling over an area covering around 80 miles and is considered to be far more dangerous than others in the area due to a lack of hunting experience that forces the desperate cat to move closer to human occupation.