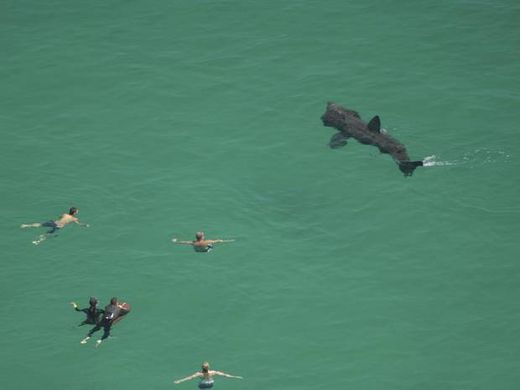 So many basking sharks have already been spotted in British waters that experts are declaring this the best start to shark season in living memory.
A wildlife tour group reported sighting 19 basking sharks up to 25 feet in length last weekend as the eight-tonne travellers begin to arrive off the south west coast.
The animals, which travel to temperate waters and can stay in British regions until October, have been growing in numbers year on year according to The Shark Trust. A total of 266 Basking Shark sightings were reported to the Trust last year as it hopes for an even higher number in 2014.
"To see so many this early has been an absolute honour and it is exciting to consider what the rest of the season may hold for us," said Captain Keith Leeves, a veteran skipper with AK Wildlife Cruises, told the
Western Morning News.