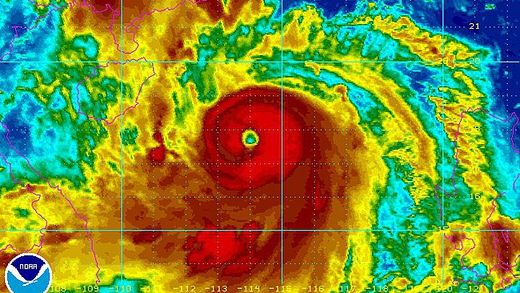 After moving over extreme northern Hainan China Friday afternoon, local time, the eye of Super Typhoon Rammasun will crash into the Leizhou Peninsula early Friday evening.
Rammasun, packing winds of 155 mph with higher gusts, is expected to make landfall again as the equivalent of a Category 4 hurricane early Friday evening, local time.
Rammasun will likely bring widespread winds of over 100 mph to northern Hainan Island on Friday afternoon and Friday night (local time) with higher gusts. Widespread wind damage is expected across northern Hainan, as well as the Leizhou Peninsula to the north.