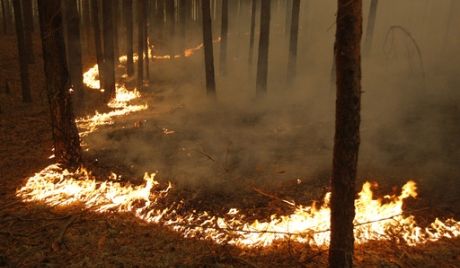 More than 20 structures, including several homes, burned to the ground and thousands of people were ordered to evacuate on Wednesday, as a wind-lashed wildfire roared out of control in the heart of a Southern California coastal community.
The fire, which erupted shortly before 11 a.m. in Carlsbad, some 25 miles north of San Diego, quickly became the most pressing battle for crews fighting flames across the region amid soaring temperatures and hot Santa Ana winds.
"The safety and security of the community is our top priority, and all available resources are being deployed," the city of Carlsbad said in a statement on its website that confirmed the destruction of at least two structures.
City officials told reporters at an afternoon news conference that more than 20 structures had been destroyed, at least three of them homes.