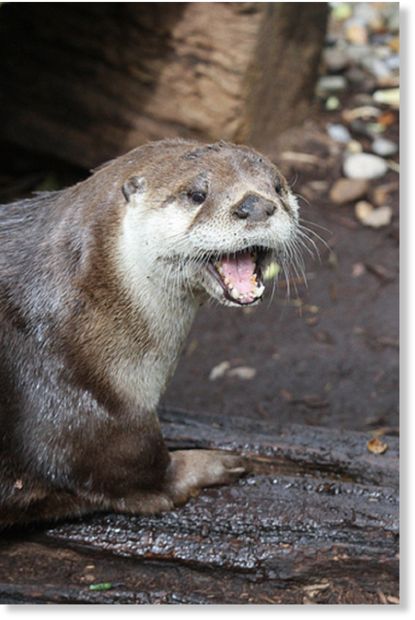 Zack Whipple, 9 of Polson was visiting grandma's house when he jumped into the cool water of Lake in the Woods northeast of Kalispell Aug. 4 and felt splashing underneath his feet that felt like fish swimming nearby.
Thinking little of the flipping fins below him, he climbed out of the lake and did a cannon ball off the dock above.
This time when he surfaced Zack spotted two adult otters who swam out from under the dock and began circling.
Zack was amused by the creatures as he watched them form their circle. He'd never seen otters. But amusement transformed into panic quickly
when the otters dove under water and bit his legs.