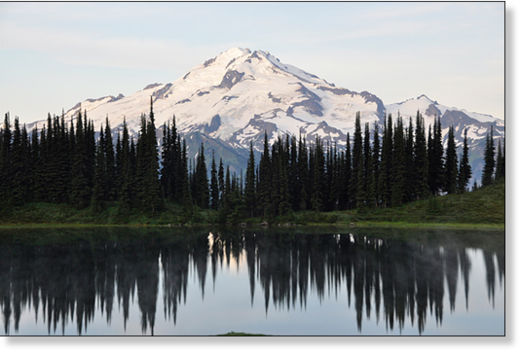 The U.S. Geological Survey has decided to keep a closer eye on the slumbering giant in Snohomish County's wild, scenic back yard. A new study is under way for Glacier Peak, one of the most dangerous but least monitored volcanoes in the country.
Scientists are working to map Glacier Peak and the valleys and peaks to the west - about 482 square miles total - using Light Detection and Ranging, or LiDAR. The technology allows them to get an accurate lay of the land even in remote, heavily forested areas, said Jim Vallance, a research geologist with the Cascades Volcano Observatory.
This helps researchers examine past eruptions, prepare for future volcanic activity and determine the best locations for installing real-time monitoring systems.
The USGS National Volcano Early Warning System classifies Glacier Peak as a "very high threat" volcano, on par with Mount St. Helens or Mount Rainier. The St. Helens eruption in 1980 killed 57 people, destroyed hundreds of homes and wiped out at least 47 bridges and 185 miles of highway.
A large eruption of Glacier Peak could send a deadly wall of mud, rock and glacial melt barrelling through parts of the Stillaguamish and Skagit valleys. These catastrophic flows, called lahars, form the land on which Darrington, a town of about 1,400, sits today. Parts of Arlington and Stanwood might lie in the path of a lahar. Scientists also suspect that Burlington, Sedro-Woolley and Lyman in Skagit County are built on top of debris laid down by Glacier Peak's mudflows tens of thousands of years ago.