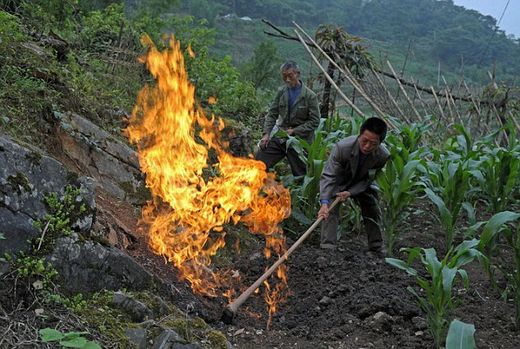 * Nanjiawan village in China has been dubbed the 'Invisible Fire Village'
* Lighting a cigarette or starting electrical equipment can be hazardous
* Locals called in priests at first believing they had been cursed by evil spirits
Methane gas is coming up from the ground in a village in China causing the air to burst into balls of fire.
The phenomenon is now so common that Nanjiawan village in south-west China has been dubbed the 'Invisible Fire Village'.
Lighting a cigarette or starting electrical equipment can have disastrous consequences.