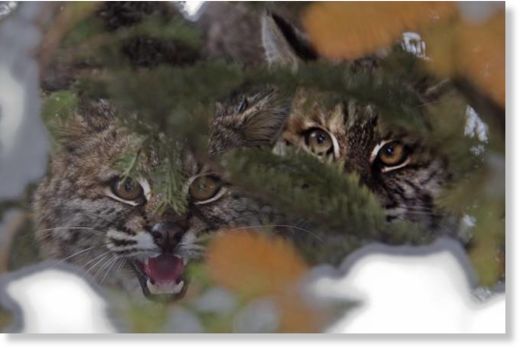 It's been a long, harsh winter for all local wildlife, but the top of the food chain is suffering most.
Andrew Hebda, the Nova Scotia Museum's curator of zoology, said
the recent heavy snowfall is leaving predators hungry.
"It's been especially difficult for foxes, bobcats and coyotes," Hebda said Tuesday. "Anything that relies on rodents, rabbits or any small mammal for food is stressed."
According to Hebda, small mammals are hibernating longer this year, leaving carnivores at risk of starvation.
"We've had quite a few reports of saw-whet owls being found dead," he said. "If you make your living catching things that move, then there's a problem. They just don't have access to food."
Hope Swinimer, director of the Hope for Wildlife Society, has been rehabilitating wild animals for 20 years.
So far this winter she's treated eight bobcats, two minks and countless other owls and rodents for starvation.