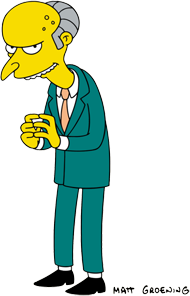 As the presidential primary race has unfolded over the last few months, curious Americans have angled for a look at the candidates' wallets - and observed that they are bulging. There's Newt Gingrich, with his $7 million fortune and an up to $1 million revolving line of credit at Tiffany. The relentlessly anti-elitist Rick Santorum disclosed last week that he earns roughly $1 million a year. Mitt Romney built an immense $200 million fortune through his "corporate raider" work at Bain Capital; even Ron Paul, who claimed in one debate that he was embarrassed to show his tax forms because he made so much less money than his rivals, is worth as much as $5.2 million.
This striking wealth among politicians goes beyond the GOP. One of these four men will face off against the now wealthy Barack Obama, whose book royalties alone ran to $2.5 million in 2008. Beyond the Oval Office, there's Congress, whose members have a median net worth of $913,000, compared with $100,000 for the rest of us, according to a recent
New York Times
report. (Massachusetts' own John Kerry is one leader of the pack, with a fortune that in 2009 was estimated at $167 million.)
Politicians would like us to believe that all this money doesn't matter in a deeper sense - that what matters is ideas, skills, and leadership ability. Aside from a little extra business savvy, they're regular people just like the rest of us: They just happen to have more money.
But is that true? In fact, a number of new studies suggest that, in certain key ways, people with that much money are not like the rest of us at all. As a mounting body of research is showing, wealth can actually change how we think and behave - and not for the better. Rich people have a harder time connecting with others, showing less empathy to the extent of dehumanizing those who are different from them. They are less charitable and generous. They are less likely to help someone in trouble. And they are more likely to defend an unfair status quo. If you think you'd behave differently in their place, meanwhile, you're probably wrong: These aren't just inherited traits, but developed ones. Money, in other words, changes who you are.

Comment: Interesting research on the effects of money and power on normal people who might have a capacity for empathy. Unfortunately, psychopathy and the ponerizing effects of psychopaths in power are left out of the equation.