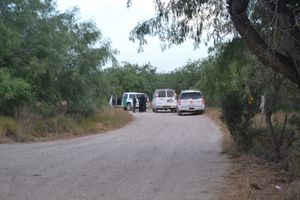 Department of Homeland Security officials are stonewalling lawmakers who try to make unannounced visits to immigrant detention facilities throughout the country and are closing off public roads along the U.S.-Mexico border in an effort to keep journalists from reporting on the growing illegal immigration crisis, federal law enforcement officials told TheBlaze.
The officials said
senior supervisors have made scheduling visits ahead of time mandatory at detention facilities, turned back officials from unannounced visits, and that Border Patrol agents have been forced to clean up facilities and transfer illegal aliens from unauthorized holding cells before they are inspected by lawmakers.
Reporters have also been stopped by DHS officials from traveling along public access roads near the Rio Grande, where most of illegal immigrant children and groups are crossing into the U.S.
The media crackdown along the Rio Grande happened shortly after TheBlaze visited the region last month and traveled along some of the more secluded roads along the river's edge. TheBlaze witnessed dozens of illegal immigrants turning themselves in to Border Patrol agents after making the crossing into the United States and interviewed many of them before they were taken away.