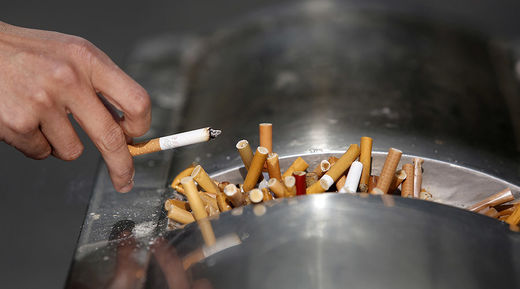 Anti-smoking groups in Denmark want to help tobacco-dependent citizens to kick the habit by offering them financial rewards for quitting. Despite American success with similar programs, the Danish government does not fancy the idea of public spending.
Foundation TrygFonden - the company behind the idea - has received the backing of the Denmark's national Cancer Society (Kræftens Bekæmpelse).
The plan is to copy American efforts that used financial incentives to encourage people to quit smoking. Back in May, the two programs that used money to get the American firm CVS Caremark's employees to quit smoking were described in the New England Journal of Medicine.
In one instance, workers had to deposit $150 in order to enter the program. If successful, they would get their money back as well as an additional $650. In the second case, smokers were awarded $800 for success without requiring a deposit. According to the findings, with the first program 52 percent of the participants were able to stop smoking for at least six months. Meanwhile, the second option requiring no deposit could only boast a 17 percent success rate.
The journal concluded the results showed that people are "loss averse."
"
They tend to dislike losses more than they like corresponding gains," author Cass Sunstein wrote in an
editorial
'Nudging Smokers'.