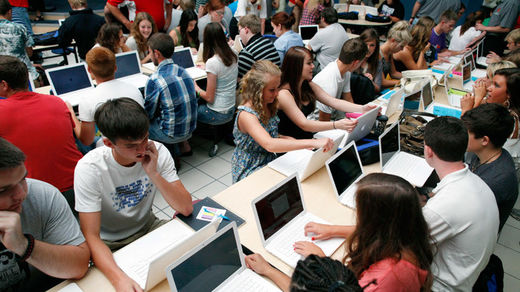 A sexology professor has called on Danish schools to show students porn to help them become "critical consumers." Christian Graugaard believes it's important for teens to distinguish between adult movies and real sex relationships.
"Instead of having sex education be boring and technical, where you roll a condom onto a cucumber, I want us to educate young people to be critical consumers who see porn with reflection and critical distance," Graugaard, a Professor at Aalborg University,
told
public broadcaster DR.
Denmark is among one of the world's most porn-friendly countries. It lifted a ban on pornography in 1967. In 1969, it became the first country in the world to completely legalize pornography.
According to research conducted in the Nordic countries in 2006, up to 99 percent of teenage boys and 86 percent of teenage girls watched porn.
A 2013 study from the University of Copenhagen showed that viewing online porn or sexually explicit content in magazines has little influence on the sexual behavior of teens and young adults.