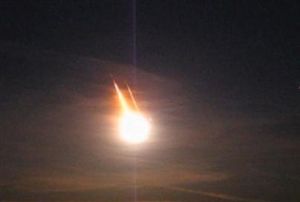 The European Space Agency today said it would develop a radar system that will be capable of tracking space hazards such as asteroids and orbital debris.
ESA and France's Office National d'Etudes et Recherches Aérospatiales - research center will work with five other partners in France, Spain and Switzerland to this month design a test surveillance radar and develop a $6 million demonstrator model.
ESA says the radar will make use of what's known as "bistatic" technology where the radar emitter and receiver are set up at separate locations and the energy is emitted continuously. For the new test radar, the emitter will be located at a former airport near Crucey-Villages, about 100 km west of Paris, while the receiver will be near Palaiseau, to the south of Paris.
Conversely in 2010 ESA contracted with Spain's Indra Espacio SA to develop a test radar that uses a "monostatic" approach where the radar emitter and the receiver are at the same spot and the energy is emitted in discrete pulses, the ESA stated.
"While radar technology works most efficiently for the detection of objects in low and highly elliptical orbits, optical technology is better for objects in medium and geostationary orbits," said Gian Maria Pinna, Ground Segment Manager in ESA's SSA office in a statement. "The two radar demonstrators will be part of an initial complex network of sensors, which will also make use of optical telescopes and data processing centers for observation of debris objects in all orbital regions. "
The ESA move is just one in a number of technologies being developed to better track space weather and objects that could threaten Earth. NASA recently put out a call to garner information about what sorts of technologies it might include in a spacecraft that would look for asteroids that threaten Earth.
Such an asteroid spotting system, which isn't on the drawing board, would be capable of detecting and tracking asteroids in orbits very similar to Earth's, including Earth-trojan asteroids, NASA said.
"Very-Near Earth asteroids" are envisioned as a set of asteroids to be discovered, in an orbit very similar to Earth's. This request solicits information from potential sources for an instrument that could be delivered for flight as soon as 2016, NASA said.
From NASA: "This instrument might be flown on a US Government or commercially-owned spacecraft in geosynchronous orbit. The instrument would point outward from Earth and must be capable of detecting near-Earth asteroids in very Earth-like orbits, and capable of detecting asteroids of as little as 30m in diameter. Additional factors of interest include the ability to quantify spin rate and calculate the size and shape of detected asteroids. The data generated by the instrument would be delivered to the Minor Planet Center in a form suitable for orbit processing in order to confirm detections and determine the orbits of new asteroids."
Interestingly astronomers this week said they were looking at one such threatening asteroid, dubbed QG42, a hunk of space real estate the size of a 14-story building that will be approaching Earth this Thursday, September 13.
Astronomers said the Slooh Space Camera will cover its near-approach on Sept. 13, live on Slooh.com, free to the public, starting at 4:00 p.m. PDT / 7:00 p.m. EDT / 23:00 UTC. The asteroid is estimated to be 190-430 meters (625-1,400 ft) across and will pass within 7.5 times the Moon's distance from our planet.
Due to its proximity to Earth and size, 2012 QG42 qualifies as a "potentially hazardous asteroid", which means that it could collide with Earth in the distant future, Slooh astronomers stated.