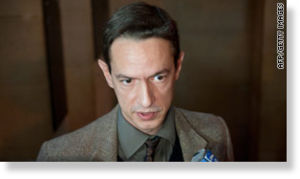 Paris, France -- A French court on Tuesday convicted the Church of Scientology and six of its members of organized fraud, but stopped short of banning the church.
The court also fined the members as much as 400,000 euros ($595,000) each.
The decision follows a three-week trial in May and June, during which two plaintiffs said they were defrauded by the organization, which is classified as a sect in France.
The Church of Scientology has about 45,000 followers in France, and some of them were in court Tuesday.
The church had said before the verdict that it would appeal any judgment against it.
The judge at the Correctional Court in Paris said the church may continue its activities in France, but he said those activities must remain "on the correct side of the law."
As part of the penalties, the church was ordered to publish the results of the verdict in several national and international magazines to warn people, the judge said, about what Scientology offers and what was discovered at trial.
The plaintiffs focused their complaints on the use of a device that Scientologists say measures spiritual well-being. Members used the electropsychometer, or E-Meter, to "locate areas of spiritual duress or travail so they can be addressed and handled," according to Scientology's Web site.
The plaintiffs said that, after using the device, they were encouraged to pay for vitamins and books. They said that amounted to fraud.
Prosecutors had asked for the dissolution of the church and its Paris bookstore.