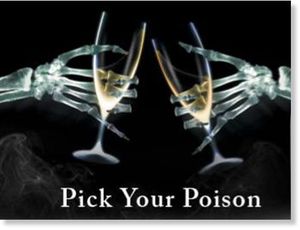 It's mind-boggling to me that so many people need to be 'sold' on whether or not to align with forces that are murdering innocent people. "Vote for Romney, vote for Obama ... vote or shut up, not voting is 'non-participation', blah blah blah."
Casting that fake vote in the sham election is a show of support for the psychopaths who are waging war on innocent lives. The POTUS is the frontman for the government crime syndicate. He does the bidding of the psychopaths he works for. If you look at the objective facts, it's clear that neither 'presidential puppet' is
against
the mass murder of innocent people in other nations.
Neither
tool will stop funneling our tax dollars to Israel.
Neither
psychopath is going to end the war, end the Fed, stop the economy from collapsing, create more jobs, restore the middle class, fix healthcare, stop the psychiatric drugging of the population, or the illegal arrests and indefinite detentions of dissenters, activists, and other innocent people, or close GITMO, or house the homeless, or solve the GMO issue in the interests of the well-being of the population, stop feeding us fluoride, end the fracking, stop the police brutality, shred the
Kill list
, ground the drones, cease the ethnic cleansing, stop the TSA abuses, expose and put an end to the serious pedophilia and human trafficking problems, end the genocide ... and that's not an all-inclusive list.
Voting lends the psychopaths in charge an air of legitimacy. Even if you do it 'under duress', because you can't stand any political candidate; even if you vote while rationalizing that you're picking the 'lesser of two evils', you're just lying to yourself. There is no 'lesser of two evils'. Poison is still poison. The red psychopath is just as dangerous as the blue psychopath. People seem to be fixated on this idea that they
have
to vote, even when they detest the puppet candidate.
You do not have to vote!
These psychopaths only have power because people
believe
in them, their illusions, and the lies they incessantly peddle, the lies with which they sell themselves and their agenda.
Watch this short clip of the two pretenders to the throne mocking the very election process that all the voters are taking so seriously! Do you see a disconnect here? Do you ever wonder what it feels like to be a useful idiot? Wonder no longer. This is you.
Do you want real hope and real change for the better for all people? Or just more of the same ole same ole? If we expose the psychopaths on a grand scale, everybody across the board, and stop supporting their saccharin-laced death-and-destruction platform cloaked in its sweet red-white-and-blue candy coating (also toxic, by the way); if we stop supporting them with our
money
, our voices, our signs, with free marketing; if we stop sharing their lies - stop supporting
anything
they do
period
- we may just see things take a turn for the better.
Too hard to do? How much do people need to be talked into and
convinced
that voting for these scumbags is the
same
as saying you support the mass murder of innocent people, the further destruction of other nations - and
this
nation - and all of the above?
How much convincing and persuasion do people need to get them to see, to understand, to be 'convinced' that 'voting' is the same as
complicity?
Particularly when you
know
they're evil, and you
know
they're killing people - and doing so indiscriminately. For example, in Pakistan. How much 'selling' is needed? More importantly,
why
must you be 'sold' on the idea that you do
not
have to vote for murder?
You either have a conscience or you don't. It's really
that
simple, to me, at least. Voting for any of them is voting for murder. Silence isn't the only thing that equals consent and complicity in these times. Feeding into the false right-left political paradigm and propping up the illusion by falling in line to 'vote' pretty much does the same exact thing. You don't have to do it.
Our
only
choice, as I see it:
We either stop supporting psychopaths or choose to support them, which means supporting the evil being unleashed by psychopaths in power positions.
When people vote, they side with the liars and thieves, with oppressors, murderers and the instigators of war around the globe. If you 'vote', nobody but the psychopaths 'win'. It's already been said by some very eloquent voices out there, and I'll repeat it here now: Your 'vote' is your tacit agreement with, and support, for psychopaths, for coldblooded killers. It is NOT a show of support for the people of your nation. It is not a show of support for human beings under attack around the world. It is not a show of empathy for the suffering being deliberately inflicted upon innocent people all over the world. It is not a show of solidarity. It is
not
conscience speaking.
What it is, is a
big 'fuck you' to the rest of humanity
.
Every 4 years, in this war being waged upon us all, it is humanity that always loses - not the psychopaths. The psychopaths always win because so many people refuse to stop believing, supporting and clinging to what is false.
I think of that line from John Trudell's song "Rich Man's War" -
"'it could have been different,'
but it wasn't because we weren't."
Rich Man's War