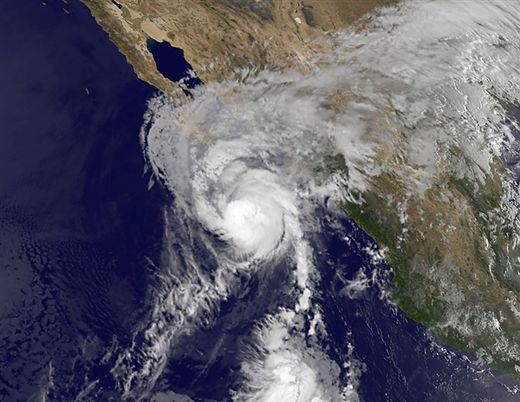 Hurricane Paul was expected to make landfall Tuesday afternoon along a lightly populated area of Mexico's Baja California.
Early Tuesday, the Category 2 hurricane was about 70 miles south of Cabo San Lazaro and was moving north-northeast at 21 miles per hour with maximum wind speeds of 105 mph, the U.S. National Hurricane Center reported.
Up to 10 inches of rain in some places could trigger flooding or mudslides, the center said, warning the storm would cause dangerous coastal waves.
Mexico issued a hurricane warning from Santa Fe northward to Punta Abreojos on the country's western Baja peninsula, the center said. On the east coast, a hurricane warning stretched from Mulege to San Evaristo.
While Paul was expected to weaken once it makes landfall, it should stay over Baja California for up to 36 hours, the hurricane center said.
The storm is not expected to hit the tourist resorts of Los Cabos.
Some rain from Paul should even make it to south Texas on Tuesday,
weather.com
reported.