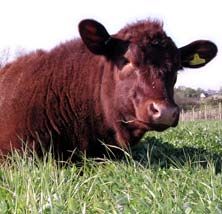 A report recently published by
Compassion in World Farming
has concluded that meat from animals raised under higher welfare standards such as organic are also much better for you.
The report, which examined over 200 studies - utilising data from the 76 strongest - found that higher welfare meant lower levels of fat, including saturated fat, higher levels of Omega-3, and higher levels of antioxidants.

Comment: Perhaps they found lower levels of saturated fat, but this fat was undoubtedly far more nutrition-dense.


Some of the most significant differences were found in beef, where pasture-reared cattle were found to have up to 430% higher levels of Omega-3 and 335-700% higher levels of antioxidants than non-grassfed.
The report also looked at lamb, pigs, eggs, chicken and milk with similar results across the board.
Read the full report
here
.