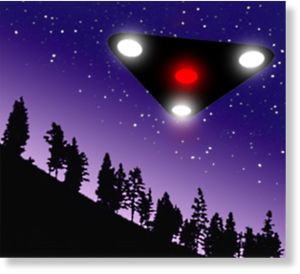 It's official -- UFO sightings on the Gold Coast have gone out of this world.
The region's top alien hunters have been at the centre of a spike in reported sightings in the past 12 months, with the usually quiet cooler autumn and winter seasons becoming a hotbed of close encounters of the first kind.
UFO Research Queensland chairwoman Sheryl Gottchell said the number of sightings had been "interesting".
"The information we get helps us chart and record the different things people see. It shows the public is telling the truth," she said.
"We are not alone in the universe and extraterrestrials are interacting with people from this planet.
"Summer is generally when people are outside more at night and therefore more likely to see something in the sky."
The organisation, which started in 1956, keeps a database of sightings dating back to the 1990s.
Recent sightings were at Elanora in May and in July near Gold Coast Airport.
A southern coast man reported seeing a crystalline-like object giving off a yellow flash on the airport's flight path about 3am on July 5.
The object was said to emit light similar to fireworks and disappeared over the Tweed region.
The earlier sighting occurred on May 17 at 9.30pm when an Elanora resident and her husband noticed an orange light moving silently from the west.
They reported observing it for three minutes before it disappeared behind clouds.
Many sightings reported in the past year have been on the southern Gold Coast, from the Hinterland to NSW's Banora Point.
To report a UFO sighting, call 3376 1780 or email info@uforq. asn.au