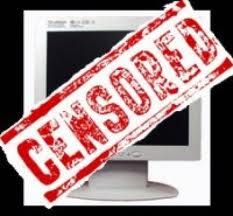 The Paleo diet has been gaining popularity in recent years, thanks to passionate followers who believe eating and living as our Paleolithic ancestors did can help them avoid modern-day ailments such as obesity and diabetes.
Among the outspoken devotees is Steve Cooksey, who has chronicled his transition from a 235-pound diabetic to a trim Paleo supporter on
his website
. He also encourages others to embrace the lifestyle - and that's what landed him in trouble with the government.
Earlier this year, officials in North Carolina told him that it was illegal to provide nutrition counseling without a license.
So he filed a First Amendment lawsuit.
According to
The New York Times
, his lawyers argued that Mr. Cooksey's advice "ultimately amounts to recommendations about what to buy at the grocery store" and added that the state couldn't "criminalize something as commonplace as advice about diet."
The North Carolina Board of Dietetics/Nutrition has shot back at other claims made by Mr. Cooksey and his supporters, explaining in an
online statement
that it was not harassing him and that it never threatened to shut down his website or send him to jail.
The board's mission, the rebuke stated, is "to protect the health, safety and welfare of the citizens of North Carolina from harmful nutrition practice"
Charla M. Burill, the executive director of the state's nutrition board, wrote to Mr. Cooksey in January, notifying him that a complaint had been filed about the advice he was giving on his website, the
Times
writes.
A week later, she sent him
annotated excerpts
from his website, pointing out examples of what she felt was unlawful advice, including this sentence: "I do suggest that your friend eat as I do and exercise the best they can."
The Paleo diet - which includes eating the right balance of fruits, meat and vegetables - has yet to be widely accepted in the medical community, with some critics arguing that our ancestors were
actually vegetarians
.
Comment:
The following article challenges the 'critics argument' that our ancestors were nearly all vegetarians:
A Big Fat Mistake
Eat Like Your Ancestors



Krauss's research and dietary recommendations are relatively consistent with what's known as the Paleolithic diet - that is, ancient eating habits that some scientists consider the ideal diet.

Loren Cordain, PhD, a professor in the department of health and exercise science at Colorado State University in Fort Collins, says that ancient peoples typically ate a diet rich in lean protein, fish and vegetables, with carbohydrates coming largely from root vegetables. Even though the meats contained saturated fat and cholesterol, Paleolithic diets were devoid of any kind of processed carbohydrate and sugar, with the occasional exception of honey.

"Given our ancestral diet, meal plans fairly high in quality proteins and low in processed carbohydrates would seem to be what most people are best suited to," says Cordain. "Our genes are virtually identical to those in people living 20,000 years ago, and we evolved eating lean proteins and vegetables. Eating a lot of processed grains and sugars is a total mismatch for our genetic heritage."
The following articles,
written by experts in the medical community
, recommend a high saturated fat diet (Paleo Diet):
The Forbidden Food You Should Never Stop Eating
Latest Research Debunks The Saturated Fat Diet Myths
Enjoy Saturated Fats, They're Good for You!
Saturated Fat is Good for You
You've Been Living A Lie: The Story Of Saturated Fat And Cholesterol
But as NPR
points out
, this litigious fight goes beyond the pros and cons of a certain lifestyle, "raising questions about how speech should be regulated, and how blogging might blur the line between people sharing information and the expectation of medically sanctioned advice."
What do you think? Should bloggers be able to give advice based on their experiences - or should that be left to the experts?