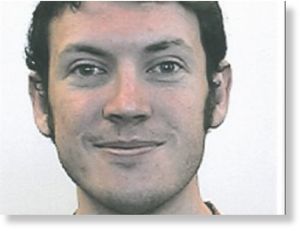 In the wake of a massacre at a Batman showing in Colorado, fears are arising that the government will use the shooting to implement TSA-inspired molestations at theaters. What is your opinion? Do you believe this is possible?
Since the Friday shooting at the
Dark Knight Rises
in Aurora, the Twitterverse was filled with postings from people worried about multiplex security patting down folks and searching their bags.
The National Association of Theatre Owners has already announced intentions to collaborate with police on new "security procedures," whatever that means.
You can expect the government to completely overreact to the massacre. Already, people are calling for stricter gun laws, and new screening measures are not far behind.
"I was seriously full on molested by TSA in London coming back from Italy & now we will probably start having it in movie theaters,"
tweeted
a woman named Victoria Lewis.
Ironically, a pat down wouldn't have prevented this shooting. James Holmes opened an emergency exit in the auditorium, after he had already entered the building.
Of course, no one is laying the blame for the Batman massacre with Hollywood. The mentally unstable Holmes was clearly inspired by the violent drivel the film industry spews out, but Hollywood is being let off the hook. The average movie-goer will now have to pay the price.