Signs of the Times for Tue, 25 Apr 2006

Surprise Surprise! Another "Terrorist Attack" In Egypt
Joe Quinn
Signs of the Times
25/04/2006
One day after Osama reminded us all that he is still a threat to the entire world (and quite possibly the known universe), as if by magic, three bombs explode in Egypt's Sinai resort of Dahab, killing 30 people and wounding dozens more.


Hostile Takeover - The Corporate Control Of Society And Human Life
by Stephen Lendman
25 April 2006
Large transnational corporations are clearly the dominant institution of our time. They're preeminent throughout the world but especially in the Global North and its epicenter in the US. They control or greatly influence what we eat and drink, where we live, what we wear, how we get most of our essential services like health care and even what we're taught in schools up to the highest levels. They create and control our sources of information and greatly influence how we think and our view of the world and them. They even now own patents on our genetic code, the most basic elements of human life, and are likely planning to manipulate and control them as just another commodity to exploit for profit in their brave new world that should concern everyone. They also carefully craft their image and use catchy slogans to convince us of their benefit to society and the world, like: "better things for better living through chemistry" (if you don't mind toxic air, water and soil), "we bring good things to life" (for them, not us), and "all the news that's fit to print" (only if you love state and corporate friendly disinformation and propaganda). The slogans are clever, but the truth is ugly.


The 10 Worst Corporations of 2005
by Russell Mokhiber and Robert Weissman
2005 was a good year for bad corporations.

There were no U.S. elections to worry about, with their troubling possibility of politicians running on the popular platform of curbing corporate power.

There were corporate scandals and corporate crime and violence galore, but none that rated the ongoing banner headlines of Enron and WorldCom.

Indeed, the ongoing prosecutions of individuals associated with corporate financial scandals enabled Big Business and its apologists to claim there had actually been a crackdown on corporate crime.

All leaving corporations free to buy legislation, profiteer, pollute, poison and mistreat workers without restraint.


THE CORPORATION - The Film
Mark Achbar, Jennifer Abbott, & Joel Bakan
THE CORPORATION explores the nature and spectacular rise of the dominant institution of our time. Footage from pop culture, advertising, TV news, and corporate propaganda, illuminates the corporation's grip on our lives. Taking its legal status as a "person" to its logical conclusion, the film puts the corporation on the psychiatrist's couch to ask "What kind of person is it?" Provoking, witty, sweepingly informative, The Corporation includes forty interviews with corporate insiders and critics - including Milton Friedman, Noam Chomsky, Naomi Klein, and Michael Moore - plus true confessions, case studies and strategies for change.

Have a question or comment about the Signs page? Discuss it on the Signs of the Times news forum with the Signs Team.

Some icons appearing on this site were taken from the Crystal Package by Evarldo and other packages by: Yellowicon, Fernando Albuquerque, Tabtab, Mischa McLachlan, and Rhandros Dembicki.

Remember, we need your help to collect information on what is going on in your part of the world!
Send your article suggestions to:

---
Fair Use Policy
Contact Webmaster at signs-of-the-times.org
Cassiopaean materials Copyright ©1994-2014 Arkadiusz Jadczyk and Laura Knight-Jadczyk. All rights reserved. "Cassiopaea, Cassiopaean, Cassiopaeans," is a registered trademark of Arkadiusz Jadczyk and Laura Knight-Jadczyk.
Letters addressed to Cassiopaea, Quantum Future School, Ark or Laura, become the property of Arkadiusz Jadczyk and Laura Knight-Jadczyk
Republication and re-dissemination of our copyrighted material in any manner is expressly prohibited without prior written consent.

Signs Editorials By Author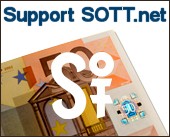 ---
Donate once - or every month!
Just click "Subscribe"!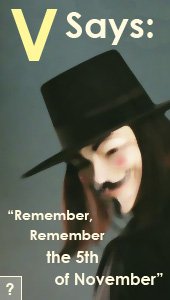 by a QFS member
Seen by over 1 BILLION people!
Books by Signs of the Times
Books by Red Pill Press