Signs of the Times for Thu, 28 Dec 2006

Most Outrageous Right Wing Comments of 2006 - The offensive, the senseless, the bigoted, the inaccurate: a year in right-wing nuttery
Media Matters for America
December 28, 2006.
How extreme were conservative commentators in their remarks this year?

How about calls to nuke the Middle East and an allegation that a "gay ... mafia" used the congressional page program as its own "personal preserve."

Right-wing rhetoric documented by Media Matters for America included the nonsensical (including Rush Limbaugh's claim that America's "obesity crisis" is caused by, among other things, our failure to "teach [the poor] how to butcher a cow to get the butter, we gave them the butter"), the offensive (such as right-wing pundit Debbie Schlussel's question about "Barack Hussein Obama": Is he "a man we want as president when we are fighting the war of our lives against Islam? Where will his loyalties be?"), and the simply bizarre (such as William A. Donohue's claim that some Hollywood stars would "sodomize their own mother in a movie").

Since there were so many outrageous statements, we included a list of honorable mentions along with the top 11, which, if not for Ann Coulter, we might have limited to 10.


Bush, the Inept Marionette
By Curt Maynard
Al-Jazeerah
December 25, 2006
Yeah, whatever, the AP can write whatever they like, but the truth is al-Maliki "punked," Bush, which is modern vernacular meaning that Bush was intentionally disrespected publicly. To my knowledge nothing like this has ever happened before - as a rule Presidential advisors do everything they can to ensure that the President of the United States never gets embarrassed in such a manner. In any case, al-Maliki's absence spelled out something quite clearly - Bush has no influence in the Middle East any longer - zero.


Bush's Worst Lies of 2006 - A look back at some of the biggest falsehoods of 2006.
By Eleanor Clift
MSNBC
26 Dec 06
In the spirit of holding our political leaders accountable, this year-end review will tabulate the worst lies told by Bush and company, along with several stories that were underreported in the media. Much of what was generated got lost in the fog of war, but the long arm of history will retrieve these moments. As the president said in his news conference this week, if they're still writing about No. 1-George Washington-there's plenty of time before the historians can properly evaluate No. 43. Judging by the mess in Iraq, it could be 200 or 300 years - if ever - before Bush is vindicated.

Remembering Gerald Ford: US Vice President Dick Cheney and Secretary of Defence Donald Rumsfeld Linked to "Murder of CIA Scientist"
by Gordon Thomas
20 August 02
Secret documents have revealed that Vice President Dick Cheney and Secretary of Defense Donald Rumsfeld are "linked to the murder" of a former senior CIA scientist.

In 1953 Frank Olson, who was a key member of the CIAs secret brainwashing programme MK-ULTRA, was sent plunging from a New York hotel window.

He had threatened to reveal the CIA involvement in "terminal experiments" in post-war Germany and in Korea during the Korean War.

For almost half a century his son, Eric, a psychologist, has insisted his father was murdered "on orders from the highest level".


Remembering Gerald Ford: The Kennedy Assassination
A SOTT Special Report
Giving Consent

We were slightly taken aback when we found this item yesterday. We asked ourselves: Do they really believe this type of manipulation can work?

Then we remembered the WMD in Iraq, 9/11, the 2000 elections. Of course it will work.


No JFK conspiracy, new analysis shows

October 28, 2003

The United States' ABC television network said today it conducted an exhaustive investigation of the assassination of President John F. Kennedy, complete with a computer-generated reconstruction, which irrefutably confirms that Lee Harvey Oswald acted alone.

A two-hour special on the event is scheduled to air on ABC News in the United States on November 20, two days before the 40th anniversary Kennedy's killing.

"It leaves no room for doubt," said Tom Yellin, executive producer of the special, narrated by Peter Jennings.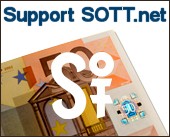 Donate once - or every month! Just click "Subscribe"!
Have a question or comment about the Signs page? Discuss it on the Signs of the Times news forum with the Signs Team.

Some icons appearing on this site were taken from the Crystal Package by Evarldo and other packages by: Yellowicon, Fernando Albuquerque, Tabtab, Mischa McLachlan, and Rhandros Dembicki.

Remember, we need your help to collect information on what is going on in your part of the world!
Send your article suggestions to:

---
Fair Use Policy
Contact Webmaster at signs-of-the-times.org
Cassiopaean materials Copyright ©1994-2014 Arkadiusz Jadczyk and Laura Knight-Jadczyk. All rights reserved. "Cassiopaea, Cassiopaean, Cassiopaeans," is a registered trademark of Arkadiusz Jadczyk and Laura Knight-Jadczyk.
Letters addressed to Cassiopaea, Quantum Future School, Ark or Laura, become the property of Arkadiusz Jadczyk and Laura Knight-Jadczyk
Republication and re-dissemination of our copyrighted material in any manner is expressly prohibited without prior written consent.

Signs Editorials By Author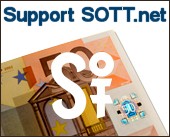 ---
Donate once - or every month!
Just click "Subscribe"!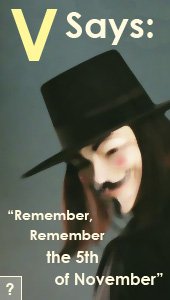 by a QFS member
Seen by over 1 BILLION people!
Books by Signs of the Times
Books by Red Pill Press