Signs of the Times for Tue, 12 Dec 2006

The Problem with Israel
Jeff Halper
The Israeli Committee Against House Demolitions
23 Nov 06
Let's be honest (for once): The problem in the Middle East is not the Palestinian people, not Hamas, not the Arabs, not Hezbollah or the Iranians or the entire Muslim world. It's us, the Israelis. The Israeli-Palestinian conflict, the single greatest cause of instability, extremism and violence in our region, is perhaps the simplest conflict in the world to resolve. For almost 20 years, since the PLO's recognition of Israel within the 1949 Armistice Lines (the "Green Line" separating Israel from the West Bank and Gaza), every Palestinian leader, backed by large majorities of the Palestinian population, has presented Israel with a most generous offer: A Jewish state on 78% of Israel/Palestine in return for a Palestinian state on just 22% - the West Bank, East Jerusalem and Gaza. In fact, this is a proposition supported by a large majority of both the Palestinian and Israeli peoples. As reported in Ha'aretz (January 18, 2005):


The Occult Technology of Power
Anonymous
Copyright 1974 by Alpine Enterprises
PO Box 766, Dearborn, Michigan 48121
To My Son:


"The world is governed by very different personages from what is imagined by those who are not behind the scenes." --- Benjamin Disraeli (Earl of Beaconsfield)


In this thin volume you will find the transcripts of your initiation into the secrets of my empire Read them again not for the arcane knowledge which is now second nature you, hut in order to re-experience the shock and awe you felt twenty years ago when at age thirty the fabulous scope of my power was revealed to you by my trusted, and now mostly departed advisors. Remember the surprise, to the point of disbelief, with which you beheld the invisibly delicate, but invincible chains of deceit, confusion, or coercion with which we finance capitalists enslave this chaotic world. Remember the feats of will and strategy that have been required to retain our position. Then, inspect your retinue carefully. Your heir must be equal to and eager for the task much as you were. Choose him carefully. As I lie here waiting for the end I can afford to relish the thought our empire lasting forever as I never dared while in charge. Rational power calculations, so easily disrupted by the thrill of power, are now entirely in your hands.


"Know, Will, Dare, and be Silent!" --- Aleister Crowley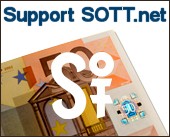 Donate once - or every month! Just click "Subscribe"!
Have a question or comment about the Signs page? Discuss it on the Signs of the Times news forum with the Signs Team.

Some icons appearing on this site were taken from the Crystal Package by Evarldo and other packages by: Yellowicon, Fernando Albuquerque, Tabtab, Mischa McLachlan, and Rhandros Dembicki.

Remember, we need your help to collect information on what is going on in your part of the world!
Send your article suggestions to:

---
Fair Use Policy
Contact Webmaster at signs-of-the-times.org
Cassiopaean materials Copyright ©1994-2014 Arkadiusz Jadczyk and Laura Knight-Jadczyk. All rights reserved. "Cassiopaea, Cassiopaean, Cassiopaeans," is a registered trademark of Arkadiusz Jadczyk and Laura Knight-Jadczyk.
Letters addressed to Cassiopaea, Quantum Future School, Ark or Laura, become the property of Arkadiusz Jadczyk and Laura Knight-Jadczyk
Republication and re-dissemination of our copyrighted material in any manner is expressly prohibited without prior written consent.

Signs Editorials By Author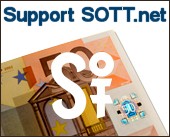 ---
Donate once - or every month!
Just click "Subscribe"!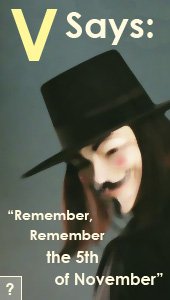 by a QFS member
Seen by over 1 BILLION people!
Books by Signs of the Times
Books by Red Pill Press