Signs of the Times for Thu, 30 Nov 2006

Iranian President Ahmadinejad's letter to the American people
President Mahmoud Ahmadinejad
11/29/06
The legitimacy, power and influence of a government do not emanate from its arsenals of tanks, fighter aircrafts, missiles or nuclear weapons. Legitimacy and influence reside in sound logic, quest for justice and compassion and empathy for all humanity. The global position of the United States is in all probability weakened because the administration has continued to resort to force, to conceal the truth, and to mislead the American people about its policies and practices.


You Don't Have To Be Crazy...But It Helps
Sara Robinson
29 November 2006
Orcinus
Lohse, a social work master's student at Southern Connecticut State University, says he has proven what many progressives have probably suspected for years: a direct link between mental illness and support for President Bush. [...] Lohse's study, backed by SCSU Psychology professor Jaak Rakfeldt and statistician Misty Ginacola, found a correlation between the severity of a person's psychosis and their preferences for president: The more psychotic the voter, the more likely they were to vote for Bush.


Journalist Mohammed Omer on the Hell that is Gaza
by William Hughes
Published, Baltimore's Indy Media Center
Nov. 29, 2006
"No man is justified in doing evil on the ground of expediency." -
Theodore Roosevelt

Washington, D.C. - On Tuesday, Nov. 28, 2006, Mohammed Omer, a 22- year-old Palestinian journalist/photographer, shared his eyewitness account of living and working in Israeli-Occupied Gaza, a densely population area that 1.4 million people call home. He was raised there in the Rafah refugee camp, located near the border with Egypt. He had the opportunity to know and admire Olympia, WA-based peace activist, Rachel Corrie, who was viciously bulldozed to death at Rafah by the Israeli Occupation Forces (IOF) on March 16, 2003. She was protesting the Zionists' draconian policy of home demolitions when she was killed. (1) Omer showed a photo of Corrie's dead body, wrapped in an American flag, to the near capacity audience at the Palestine Center, where he was giving his lecture. He said that many of the children in the camp, who had grown to love Corrie because of her generous personality and passion for justice, "couldn't believe that she was dead." (2)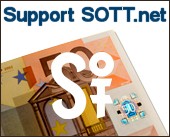 Donate once - or every month! Just click "Subscribe"!

Have a question or comment about the Signs page? Discuss it on the Signs of the Times news forum with the Signs Team.

Some icons appearing on this site were taken from the Crystal Package by Evarldo and other packages by: Yellowicon, Fernando Albuquerque, Tabtab, Mischa McLachlan, and Rhandros Dembicki.

Remember, we need your help to collect information on what is going on in your part of the world!
Send your article suggestions to:

---
Fair Use Policy
Contact Webmaster at signs-of-the-times.org
Cassiopaean materials Copyright ©1994-2014 Arkadiusz Jadczyk and Laura Knight-Jadczyk. All rights reserved. "Cassiopaea, Cassiopaean, Cassiopaeans," is a registered trademark of Arkadiusz Jadczyk and Laura Knight-Jadczyk.
Letters addressed to Cassiopaea, Quantum Future School, Ark or Laura, become the property of Arkadiusz Jadczyk and Laura Knight-Jadczyk
Republication and re-dissemination of our copyrighted material in any manner is expressly prohibited without prior written consent.

Signs Editorials By Author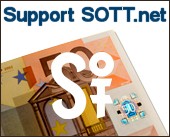 ---
Donate once - or every month!
Just click "Subscribe"!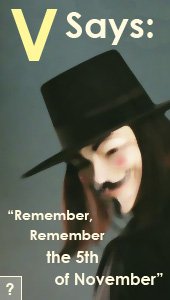 by a QFS member
Seen by over 1 BILLION people!
Books by Signs of the Times
Books by Red Pill Press