Signs of the Times for Thu, 05 Oct 2006

The Right to Bear Arms: Wishful Thinking and the Second Amendment of the U.S. Constitution
Henry See
5 October 2006
Signs of the Times
U.S. Constitution: Amendment II

A well regulated militia, being necessary to the security of a free state, the right of the people to keep and bear arms, shall not be infringed.

The idea that ownership of guns is intimately tied to political freedom is a cornerstone of political thought in the United States. It informs and shapes many a debate, from the question of gun control to the existence of militias, from individual rights to the central power of the federal government. It is not our intention to enter into this debate in this article.


Republicans Pass Mandatory Child Strip Search Bill
Daily Kos
05/10/2006
Republicans managed to sneak a bill through recently, and from the looks of it, not many noticed. The MSM didn't seem to notice, and I haven't been able to find mention of it here. It doesn't surprise me though, the bill passed quietly with a 'Voice Vote.' Here's a glimpse
House Approves Strip Search Bill

A bill approved by the U.S. House yesterday would require school districts around the country to establish policies making it easier for teachers and school officials to conduct wide scale searches of students. These searches could take the form of pat-downs, bag searches, or strip searches depending on how administrators interpret the law.


Alvaro Vargas Llosa Sends Hugo Chavez to Dante's Inferno
by Stephen Lendman
5 October 2006
Alvaro Vargas Llosa is no stranger to those who know his writings and affilation with the conservative Center on Global Prosperity at the Independent Institute in Oakland, CA. Vargas Llosa is Director of the Center and in that role is a vocal champion of essentially the same predatory market-based policies, known not to work, that growing numbers of people around the world are resisting more than ever - especially in Peru-born Vargas Llosa's Latin America.


Now That You Could be Labeled an Enemy Combatant...
Common Dreams
04/10/2006
Since Congress recently handed Bush the power to identify American citizens as "unlawful enemy combatants" and detain them indefinitely without charge, it's worth examining the administration's record of prisoner abuse as well as the building of stateside detention centers

Have a question or comment about the Signs page? Discuss it on the Signs of the Times news forum with the Signs Team.

Some icons appearing on this site were taken from the Crystal Package by Evarldo and other packages by: Yellowicon, Fernando Albuquerque, Tabtab, Mischa McLachlan, and Rhandros Dembicki.

Remember, we need your help to collect information on what is going on in your part of the world!
Send your article suggestions to:

---
Fair Use Policy
Contact Webmaster at signs-of-the-times.org
Cassiopaean materials Copyright ©1994-2014 Arkadiusz Jadczyk and Laura Knight-Jadczyk. All rights reserved. "Cassiopaea, Cassiopaean, Cassiopaeans," is a registered trademark of Arkadiusz Jadczyk and Laura Knight-Jadczyk.
Letters addressed to Cassiopaea, Quantum Future School, Ark or Laura, become the property of Arkadiusz Jadczyk and Laura Knight-Jadczyk
Republication and re-dissemination of our copyrighted material in any manner is expressly prohibited without prior written consent.

Signs Editorials By Author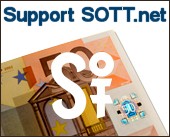 ---
Donate once - or every month!
Just click "Subscribe"!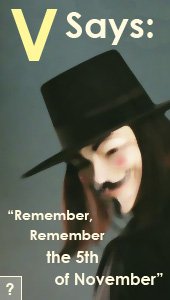 by a QFS member
Seen by over 1 BILLION people!
Books by Signs of the Times
Books by Red Pill Press