Signs of the Times for Tue, 26 Sep 2006
NEW Book! Essays on Life on Planet Earth

by Scott Ogrin, Joe Quinn, and Henry Sy

The most popular and inspiring essays of the Signs of the Times editorial team have now been compiled into book form and thematically organized!



Available now in both hardcopy and eBook format!!

All the world's a stage: Interview with Michael Frayn
Liz Else
NewScientist.com
23 September 2006
When Michael Frayn was a child, the other children nicknamed him "the scientist". He wasn't, of course. Just a bright little boy with glasses, who eventually became a successful novelist and playwright. In his writing he worries a lot about who we are, how we understand the world, and how subjectivity lies at the heart of everything - the tricky stuff that science and scientists also grapple with. His latest book, he tells Liz Else, attempts to deal with many of these issues head-on, asking, for example, what the universe would look like if humans didn't exist.


Take your torture and go, George
by Don Williams
George Bush 43, Commander-in-Chief, Decider, Your Royal Highness, however you'd like to be addressed....

For God's sake, take your torture program and go. Take your secret prisons, your attack dogs, your electrodes, your water boards, your feeding tubes, your ceiling restraints, your whipping wires, your excruciating music, your sleep deprivation, your hobbles and cuffs. Take all such instruments and go.

They're making things much worse, as I will show you.


A Controlled Media? See For Yourself
MSNBC
26/09/2006
Ever wondered just why it is that Americans seem so intellectually challenged when it comes to knowledge of the world outside America and the truth about their political leaders? You've heard the claim that the US media is "government-controlled", but is it true?

Newsweek, courtesy of an advertisement on the MSNBC website, makes the case clear: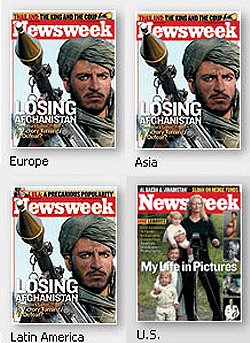 Journalism, Wall Street Journal-Style
by Stephen Lendman
It takes great courage to venture onto the editorial pages of the Wall Street Journal - especially on Fridays when Mary Anastasia O'Grady's Americas column appears. This is a woman who surely will have a serious back problem one day resulting from her permanent position of genuflection to the most extreme far-right she pledges allegiance to. In her assigned role at the Journal, which includes character assassination, she can best can be characterized as one of the "devil's" disciples - to borrow a word so aptly used by a well-known "courageous man" in recent days. She proved it in her September 22 column titled In Chavez's Crosshairs (the "courageous man" in question), and in it she outdid herself in her level of vitriol that was enough to punish all the senses of those able to get through it.

Have a question or comment about the Signs page? Discuss it on the Signs of the Times news forum with the Signs Team.

Some icons appearing on this site were taken from the Crystal Package by Evarldo and other packages by: Yellowicon, Fernando Albuquerque, Tabtab, Mischa McLachlan, and Rhandros Dembicki.

Remember, we need your help to collect information on what is going on in your part of the world!
Send your article suggestions to:

---
Fair Use Policy
Contact Webmaster at signs-of-the-times.org
Cassiopaean materials Copyright ©1994-2014 Arkadiusz Jadczyk and Laura Knight-Jadczyk. All rights reserved. "Cassiopaea, Cassiopaean, Cassiopaeans," is a registered trademark of Arkadiusz Jadczyk and Laura Knight-Jadczyk.
Letters addressed to Cassiopaea, Quantum Future School, Ark or Laura, become the property of Arkadiusz Jadczyk and Laura Knight-Jadczyk
Republication and re-dissemination of our copyrighted material in any manner is expressly prohibited without prior written consent.

Signs Editorials By Author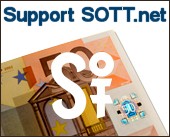 ---
Donate once - or every month!
Just click "Subscribe"!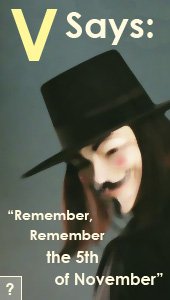 by a QFS member
Seen by over 1 BILLION people!
Books by Signs of the Times
Books by Red Pill Press