Signs of the Times for Thu, 06 Jul 2006

V is for Vendetta
By Laura Knight-Jadczyk
06/07/2006
Laura-Kinght-Jadczyk.blogspot.com
The subject of COINTELPRO in the 911 Truth Movement is becoming more and more contentious everyday. By way of shedding some light upon this problem, I want to paraphrase a story from the Bible found in II Chronicles, Chapter 18. It's a classic description of COINTELPRO...


Notable Israeli Violations Of Human Rights Prior To The Gaza Invasion
PCHR 07/06/2006
# Israeli mock air raids over Gaza were carried out to terrorize the population, firing missiles at uninhabited areas, including a playground, and flying low over densely populated civilian areas. (1-7 June)

# Israeli gunboats shot at Gaza's coast and wounded 2 Palestinian children playing on the beach (1 June)

# Israeli border positions fired artillery shells at Jabalya town, injuring two Palestinian children inside their homes, and at Um al-Nasser village, injuring a 48-year-old Palestinian man (3 June)


Europe's response to the siege of Gaza is shameful
Jonathan Steele
Thursday July 6, 2006
The Guardian
Thank goodness for the Swiss. Alone in Europe, their government has dared to condemn what the Israelis are doing to Gaza. It is collective punishment, they say. It violates the principle of proportionality. Israel has not taken the precautions required by international law to protect civilians.

Inevitably, the bloggers are pouring out the usual irrelevancies about the role of Swiss banks during the Nazi period. But as the depository of the Geneva conventions, one of the key legal advances to emerge from the ravages of the 20th century, Switzerland has a duty to speak out.


It's Time to End the "Last Taboo"
By Stephen Lendman

07/05/06 "Information Clearing House"
The "Last Taboo" was the title of eminent Palestinian-born writer, scholar and activist Edward Said's essay written shortly before his death in September, 2003. It was also the title of distinguished author and documentary filmmaker John Pilger's chapter about Palestine in his important new book Freedom Next Time that's reviewed and can be read at www.sjlendman.blogspot.com. Said explained his title in what he wrote: "The extermination of the Native Americans can be admitted, the morality of Hiroshima attacked, the national flag (of the US) publicly committed to flames. But the systematic continuity of Israel's 52-year oppression and maltreatment of the Palestinians is virtually unmentionable, a narrative that has no permission to appear." It appeared boldly and courageously in Pilger's book, and it's long past time for it be prominent in the mainstream as well to finally expose Israeli crimes and demand they end. It's especially important now as Israel just began an intensive military assault against the defenseless people of Gaza, which, before it ends, may result in many deaths, great destruction of property and an overwhelming humanitarian disaster even beyond the one already existing in The Occupied Territories.

Have a question or comment about the Signs page? Discuss it on the Signs of the Times news forum with the Signs Team.

Some icons appearing on this site were taken from the Crystal Package by Evarldo and other packages by: Yellowicon, Fernando Albuquerque, Tabtab, Mischa McLachlan, and Rhandros Dembicki.

Remember, we need your help to collect information on what is going on in your part of the world!
Send your article suggestions to:

---
Fair Use Policy
Contact Webmaster at signs-of-the-times.org
Cassiopaean materials Copyright ©1994-2014 Arkadiusz Jadczyk and Laura Knight-Jadczyk. All rights reserved. "Cassiopaea, Cassiopaean, Cassiopaeans," is a registered trademark of Arkadiusz Jadczyk and Laura Knight-Jadczyk.
Letters addressed to Cassiopaea, Quantum Future School, Ark or Laura, become the property of Arkadiusz Jadczyk and Laura Knight-Jadczyk
Republication and re-dissemination of our copyrighted material in any manner is expressly prohibited without prior written consent.

Signs Editorials By Author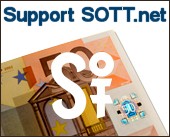 ---
Donate once - or every month!
Just click "Subscribe"!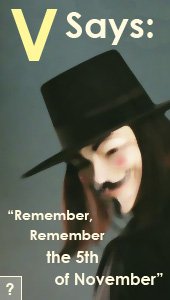 by a QFS member
Seen by over 1 BILLION people!
Books by Signs of the Times
Books by Red Pill Press