New Signs of the Times Podcast!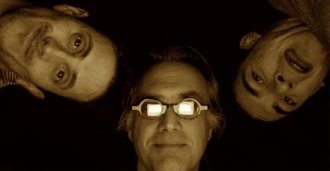 Welcome to the Signs of the Times Podcast with editors (from left to right) Joe Quinn, Henry See, and Scott Ogrin.
Signs of the Times editors Scott Ogrin, Joe Quinn, and Henry See welcome back astrophysicist Jean-Pierre Petit. In part one of their conversation, Jean-Pierre discusses a possible breakthrough that could lead to the production of limitless amounts of energy through clean nuclear fusion. However, the Z Machine experiment, carried out at the US government's Sandia Research Center, should it prove to be a viable basis for the production of energy, is in the hands of the military-industrial complex. What needs to be done to make this project, or any scientific advances done under the auspices of the military, available for civil use? Next week, we discuss several doomsday scenarios, one written by the director of the Z Machine project.

- Click on the title of each podcast below for more information or to download and save the file. -
- Click the play button to stream a podcast from your browser -