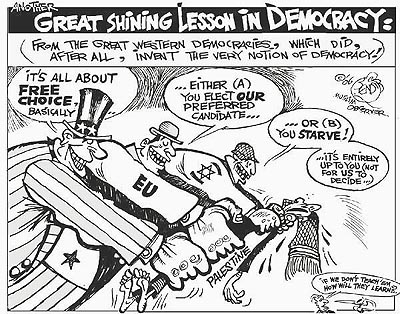 This is our poisonous version of democracy: a few days ago a woman walked through the markets of Nuseirat, Gaza. Throwing her hands up in the air she yelled, "I don't have even one shekel!"

"I have no bread in my home!"

"Is there anybody who will help me?"

Like all Palestinians, this woman has two options to respond to her desperate reality, neither of them is good.