Signs of the Times for Wed, 23 Aug 2006
NEW E-Book! The Secret History of the World

No shipping costs, No waiting, Super low price.

Read The Secret History of the World now at over 70% off the price of the printed book plus shipping.

Available now in Adobe Acrobat PDF format for instant download!

Disponible en français aussi!

[ Download your copy now! ]

Other E-Books available now:

Alternatives To the Collapsed WTO Doha Round Talks
by Stephen Lendman
23 August 2006
On July 24, 2006, World Trade Organization (WTO) Director-General Pascal Lamy was forced to halt the five years of negotiating of the so-called Fourth WTO Ministerial Doha Round that began in Doha, Qatar in November, 2001 and ended (for now, at least) in Geneva, Switzerland. The talks had been ongoing to strike a trade deal but broke down because the US, as usual, demanded all take and little give in return expecting it could strong-arm developing nations to accept whatever it proposed as it's always been able to do in the past.



The Lobby
Qumsiyeh: A Human Rights Web
On the Israel/Zionist lobby in America and its influence on US policy: Why strategically and tactically focusing on this lobby maybe important

Why did the British Empire and all colonial powers before it use "divide and conquer" while the US government seems intent on unifying diverse groups from Iraqi resistance to Sunni Hamas to Shi'i Hizballah to Arab Nationalists? This administration talks and acts based on a supposed common threat and in the process ofcourse unifying others and creating enemies. Perhaps the Zionist coined "Islamofascism" term should be a hint. Perhaps those who think tribally can only think of others as equally tribal: if there is a Jewish nation and not simply a religion then there must also be an Islamic nation and not simply a religion. If "goyim/gentiles" are inherenltly anti Jewish then it would make sense to lump Castro, Chavez, Nasrallah and Ahmedinujad (and hence help them find common ground)! Or does it? Looking carefully at these questions sometimes generates discomfort in both left and right circles. A lifelong pacifict once stated that they were put on this earth to comfort the afflicted and make the comfortable uncomfortable. It is IMHO important to engage in open discussion regardless of where one stands on these matters. The following four pages are not intended to be a comprehensive analysis but hopefully strings to begin this needed discussion. I would suggest actually that the Council for National Interest, ADC or other groups host a conference specifically to delve deeper into the questions raised.


The Truth about the "Terror Plot".... and the new "pseudo-terrorism"
The Cutting Edge
Monday, August 21, 2006Nafeez Mosaddeq Ahmed
I am disappointed to say that so far there has been very little serious critical discussion, grounded in factual analysis, of the alleged "Terror Plot" foiled on the morning of Wednesday, 10th August 2006. Except for a few noteworthy comment pieces, such as Craig Murray's critical speculations published by the Guardian last Friday, the mainstream media has largely subserviently parroted the official claims of the British and American governments. This is a shame, because inspection of the facts raises serious problems for the 10/8 official narrative.


Patriot Acts
Monday, August 21, 2006
by Sara Robinson
Let's see. A frightened mob selects a couple victims, accuses them of being would-be criminals without any evidence whatsoever, forcibly robs them of the cost of transcontinental airfare, and threatens anyone (pilots and airline personnel) that questions either their verdict or their right to exact "justice."

There's only one word for this. It's vigilantism, pure and simple. It's no different than any other kind of lynch mob. And it is beneath the dignity of a civilized society.


Signs Economic Commentary
Donald Hunt
Signs of the Times
August 23, 2006
With gold and oil down and U.S. stocks up, the mainstream media last week credited a mood of optimism. About all they could point to was the cease fire between Israel and Lebanon, which lowered oil prices and the lower than expected inflation numbers in the U.S.
Have a question or comment about the Signs page? Discuss it on the Signs of the Times news forum with the Signs Team.

Some icons appearing on this site were taken from the Crystal Package by Evarldo and other packages by: Yellowicon, Fernando Albuquerque, Tabtab, Mischa McLachlan, and Rhandros Dembicki.

Remember, we need your help to collect information on what is going on in your part of the world!
Send your article suggestions to:

---
Fair Use Policy
Contact Webmaster at signs-of-the-times.org
Cassiopaean materials Copyright ©1994-2014 Arkadiusz Jadczyk and Laura Knight-Jadczyk. All rights reserved. "Cassiopaea, Cassiopaean, Cassiopaeans," is a registered trademark of Arkadiusz Jadczyk and Laura Knight-Jadczyk.
Letters addressed to Cassiopaea, Quantum Future School, Ark or Laura, become the property of Arkadiusz Jadczyk and Laura Knight-Jadczyk
Republication and re-dissemination of our copyrighted material in any manner is expressly prohibited without prior written consent.

Signs Editorials By Author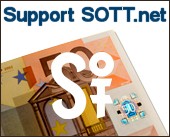 ---
Donate once - or every month!
Just click "Subscribe"!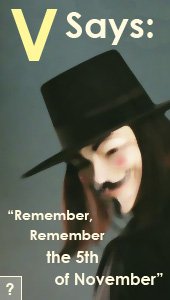 by a QFS member
Seen by over 1 BILLION people!
Books by Signs of the Times
Books by Red Pill Press