Signs of the Times for Wed, 19 Jul 2006

Note from Lebanon
by Rania Masri; July 17, 2006
Thank you all for your letters of concern. Yes, I am in Lebanon, and, yes, I am safe, as safe as one can be when one's country is under attack.

I appeal to you all: we need your voices of outrage to be heard.

Since Wednesday, we have been under vicious, unjustified attack, and the attacks have been intensifying.

Vicious. Perhaps you have not heard the news because the western news has not been reporting it. Perhaps you have seen the pictures because the western news is not printing the pictures (the media has access to the pictures, but is choosing not to print them).


Israel's Terrorism
by Gabriel Ash
www.dissidentvoice.org
July 18, 2006
The Middle East is boiling over yet again. Israel is resorting to the one strategy it has perfected since the day it was created, murdering civilians and destroying civilian infrastructure.

The Israeli defense doctrine, old as Israel itself, considers bombing of civilian targets a means for pressuring "militants" and uncooperative governments. So Israel bombs bridges and villages in South Lebanon, power plants in Gaza, orchards, fields, schools, hospitals, residential neighborhoods, beach barbecue parties, etc. Everything is a legitimate target. Israeli ministers announce publicly that their chief strategy is to cause civilian suffering. Every day sees its Guernica, and the U.N., which proudly displays a reproduction of the painting, is mum in the face of a hundred Guernicas.




I am not making this up
Tuesday, July 18, 2006
Angry Arab News Service
I am not making this up. Upon learning of the Israeli massacres of Marwahin, Rumaylah, Duwayr, etc in South Lebanon, the White House took a stand. Today, it called on Syria to stop the aggression.


"The Insane Brutality of the State of Israel": Israel's Shameful attack on Gaza
July 18, 2006
By MIKE WHITNEY
CounterPunch
"We are sure that Israel is using a new chemical or radioactive weapon in their operation...When we try to X-ray dead bodies, we find no trace of shrapnel that hit the person killed." Dr. al-Saqqa, Shifa hospital, Gaza; following the examination of the "completely burnt" bodies of dead Palestinians killed in Israeli air raid.

Question: How many editorials or op-ed columns have appeared in American newspapers defending the rights of Palestinian civilians to live in peace without the constant threat of being invaded or shelled by the world's forth largest military?

None.

Have a question or comment about the Signs page? Discuss it on the Signs of the Times news forum with the Signs Team.

Some icons appearing on this site were taken from the Crystal Package by Evarldo and other packages by: Yellowicon, Fernando Albuquerque, Tabtab, Mischa McLachlan, and Rhandros Dembicki.

Remember, we need your help to collect information on what is going on in your part of the world!
Send your article suggestions to:

---
Fair Use Policy
Contact Webmaster at signs-of-the-times.org
Cassiopaean materials Copyright ©1994-2014 Arkadiusz Jadczyk and Laura Knight-Jadczyk. All rights reserved. "Cassiopaea, Cassiopaean, Cassiopaeans," is a registered trademark of Arkadiusz Jadczyk and Laura Knight-Jadczyk.
Letters addressed to Cassiopaea, Quantum Future School, Ark or Laura, become the property of Arkadiusz Jadczyk and Laura Knight-Jadczyk
Republication and re-dissemination of our copyrighted material in any manner is expressly prohibited without prior written consent.

Signs Editorials By Author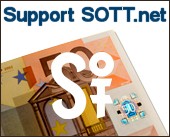 ---
Donate once - or every month!
Just click "Subscribe"!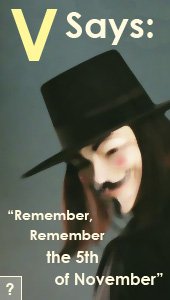 by a QFS member
Seen by over 1 BILLION people!
Books by Signs of the Times
Books by Red Pill Press