Signs of the Times for Fri, 14 Jul 2006
New Signs of the Times Podcast!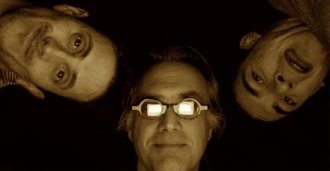 Welcome to the Signs of the Times Podcast with editors (from left to right) Joe Quinn, Henry See, and Scott Ogrin.
The Signs editors join with guest Jason Knight to discuss the head-butting incident in the last match of the World Cup and salute Zinedine Zidane for standing up and saying "No" to psychopathy in professional sport. We then draw parallels between the provocation of Zidane and the current situation in Palestine where Israel has unleashed its mad dogs against the Palestinians and Lebanon. We finish with a discussion on ten films that will help you to better understand the nature of our reality.

- Click on the title of each podcast below for more information or to download and save the file. -
- Click the play button to stream a podcast from your browser -

Dispatch from Gaza: We Suffer Together
Testimony recorded by Silvia Cattori on July 14, 2006
S.C.: Afraid of me? Are you joking?

A: All of these soldiers and spies that make up the most formidable army in the world, in spite of their power, are afraid of anyone who uses his words...to speak the truth. They are afraid of those who speak the truth. They are weak people. We can win this fight even though our means are nothing compared to theirs, because we have the will and the courage that they don't have.


Acts of war, or war crimes?
Eli Stephens
Left I on the News
July 13, 2006
Israel says the seizing of two Israeli soldiers by Hizballah is an "act of war" (on the part of the Lebanese government). I wonder what they consider this to be, then?
Police said 52 Lebanese civilians, including 15 children, were killed in attacks on Hezbollah targets in Beirut's southern suburbs and across southern Lebanon.

Security sources said the air strikes in south Lebanon also wounded 100 people. Ten members of a family were killed in Dweir village and seven family members died in Baflay.
Note that Israel has not declared war. Therefore these acts can be nothing other than war crimes. Not that most of the Israeli attacks wouldn't qualify as war crimes even if they had declared war.


Beirut waits as Syrian masters send Hezbollah allies into battle
By Robert Fisk
The Independent
07/13/06
It's about Syria. That was the frightening message delivered by Damascus yesterday when it allowed its Hizbollah allies to cross the UN Blue Line in southern Lebanon, kill three Israeli soldiers, capture two others and demand the release of Lebanese prisoners in Israeli jails.

Within hours, a country that had begun to believe in peace - without a single Syrian soldier left on its soil - found itself once more at war.

Israel held the powerless Lebanese government responsible - as if the sectarian and divided cabinet in Beirut can control Hizbollah. That is Syria's message. Fouad Siniora, Lebanon's affable Prime Minister, may have thought he was running the country but it is President Bashar Assad in Damascus who can still bring life or death to a land that lost 150,000 lives in 15 years of civil conflict.


A Wave of Sexual Terrorism In Iraq
By Ruth Rosen
Tomdispatch.com
July 14, 2006
Behind the rape and murder of an Iraqi girl and her family lies a far larger story of what's happened to women in Iraq since they were 'liberated' by the Bush administration.
Have a question or comment about the Signs page? Discuss it on the Signs of the Times news forum with the Signs Team.

Some icons appearing on this site were taken from the Crystal Package by Evarldo and other packages by: Yellowicon, Fernando Albuquerque, Tabtab, Mischa McLachlan, and Rhandros Dembicki.

Remember, we need your help to collect information on what is going on in your part of the world!
Send your article suggestions to:

---
Fair Use Policy
Contact Webmaster at signs-of-the-times.org
Cassiopaean materials Copyright ©1994-2014 Arkadiusz Jadczyk and Laura Knight-Jadczyk. All rights reserved. "Cassiopaea, Cassiopaean, Cassiopaeans," is a registered trademark of Arkadiusz Jadczyk and Laura Knight-Jadczyk.
Letters addressed to Cassiopaea, Quantum Future School, Ark or Laura, become the property of Arkadiusz Jadczyk and Laura Knight-Jadczyk
Republication and re-dissemination of our copyrighted material in any manner is expressly prohibited without prior written consent.

Signs Editorials By Author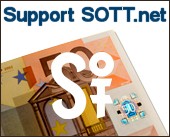 ---
Donate once - or every month!
Just click "Subscribe"!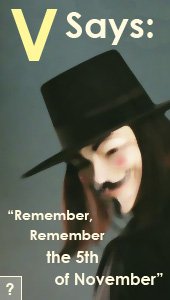 by a QFS member
Seen by over 1 BILLION people!
Books by Signs of the Times
Books by Red Pill Press