Signs of the Times for Fri, 30 Jun 2006
The Signs of the Times Podcast Greatest Hits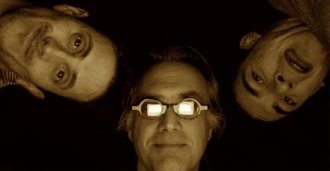 Welcome to the Signs of the Times Podcast with editors (from left to right) Joe Quinn, Henry See, and Scott Ogrin.
We will be back next week with a new installment to mark the 1-year anniversary of the Signs of the Times Podcast. This week, we present the most popular podcasts we have recorded over the past year. Be sure to tune in next week for our 1-year Anniversary Podcast Special!

- Click on the title of each podcast below for more information or to download and save the file. -
- Click the play button to stream a podcast from your browser -

Gaza: "We have nothing left to lose."
Silvia Cattori interviews an ordinary Palestinian
Silvia Cattori: Right from the start, after the capture of an Israeli corporal on June 25, 2006, the embassies and foreign ministries have been putting pressure on your authorities. On your side, during the previous two weeks, you have suffered the deaths of more than 50 people, at least 200 wounded, and hundreds of arrests. Among the dead, wounded and those arrested are a number of children. It is significant to note that when the victims are Palestinians, there is no pressure put on Israel!

M.M.: Yes. All of that is revolting. The Palestinians have no weight compared with the Israelis. All the Western media and states treat humans in an unequal way. They don't put any pressure on Israel when it is a question of innocent Palestinians; but for an Israeli soldier who is making war against us, they all put pressure on our authorities. When a single Israeli soldier is captured, the whole world gets interested. When the Israeli army captures and kills thousands of Palestinian civilians, there is no reaction. The Arab countries are the same, which is even more worthy of condemnation. They mobilize to free an Israeli soldier while in Gaza a million and one-half Palestinians live imprisoned and suffer atrociously. Egypt even sent their head of the secret service, Omar Souleman, to obtain the liberation of the corporal.


IOF Abducts Palestine's Democratically Elected Leaders
Thursday June 29th 2006, 8:23 am
Kurt Nimmo
Another Day in the Empire
Now that Israel has attacked Gaza and the West Bank and kidnapped members of the democratically elected government there, it will be interesting to see if the United Nations condemns these criminal acts and moves to pass another worthless resolution.


Killing a Nation to Rescue a Soldier
By RON JACOBS
June 28, 2006
CounterPunch
I am so tired of hearing Tel Aviv complain that certain Palestinian factions do no represent Israel's right to exist. While some certainly may have this opinion, even Hamas leaders have stated that the fact is that Israel does exist. Meanwhile, Israel is once again waging a military campaign against he Palestinians that, in essence, is just one more battle in its attempt to prevent Palestine from ever existing again. Of course, Washington defends these acts by insisting that Israel has a "right to defend itself," which seems to mean that its military forces can do whatever the hell they want. This also implies that the Palestinians really don't have that same right.


Ravening Wolves in Sheep's Clothing
Jason Miller
6/29/06
In Gaza, the elephant has finally removed its foot from the mouse's tail. Much to the dismay of the mouse, the behemoth is not done with him. Not this elephant. He has decided to bring his immense weight to bear on the mouse's miniscule body, sadistically reveling at the sight of the blood oozing from the mouse's bodily orifices as it is gradually reduces it to a mass of flattened pulp...


The Palestinian government of Hamas is ready to recognize Israel subject to reciprocity
Jennifer Loewenstein
29/06/2006
A June 3rd poll conducted by Near East Consulting based in Ramallah, Palestine shows that the overwhelming majority of Palestinians support the Prisoner's Agreement, an inter-factional agreement signed by one member each of Fatah, Hamas, Islamic Jihad, the PFLP, and the DFLP inside Israel's Hadarim prison this past May. The document implicitly recognizes Israel by accepting, among other things, a Palestinian state in the lands occupied by Israel in the June 1967 war...


Racism, Not Defence, At the Heart Of Israeli Politics
Joe Quinn
Signs of the Times
29/06/2006
Last week, Israeli Prime Minister Ehud Olmert came out and publicly stated something that every unbiased observer of the Israeli-Palestinian conflict has privately known for many years: that, to the Israeli oligarchs, the life of an Israeli citizen is "more important" than that of a Palestinian...

Have a question or comment about the Signs page? Discuss it on the Signs of the Times news forum with the Signs Team.

Some icons appearing on this site were taken from the Crystal Package by Evarldo and other packages by: Yellowicon, Fernando Albuquerque, Tabtab, Mischa McLachlan, and Rhandros Dembicki.

Remember, we need your help to collect information on what is going on in your part of the world!
Send your article suggestions to:

---
Fair Use Policy
Contact Webmaster at signs-of-the-times.org
Cassiopaean materials Copyright ©1994-2014 Arkadiusz Jadczyk and Laura Knight-Jadczyk. All rights reserved. "Cassiopaea, Cassiopaean, Cassiopaeans," is a registered trademark of Arkadiusz Jadczyk and Laura Knight-Jadczyk.
Letters addressed to Cassiopaea, Quantum Future School, Ark or Laura, become the property of Arkadiusz Jadczyk and Laura Knight-Jadczyk
Republication and re-dissemination of our copyrighted material in any manner is expressly prohibited without prior written consent.

Signs Editorials By Author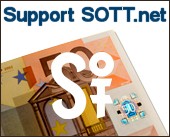 ---
Donate once - or every month!
Just click "Subscribe"!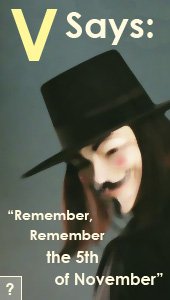 by a QFS member
Seen by over 1 BILLION people!
Books by Signs of the Times
Books by Red Pill Press