Signs of the Times for Wed, 19 Apr 2006

Ponerology: The Science of Evil Now Available!
Preface to the book Political Ponerology: The Science of Evil Adjusted for Political Purposes by Laura Knight-Jadczyk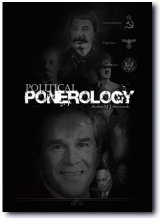 Political Ponerology, by Dr. Andrew M. Lobaczewski, may be the most important book you will ever read; in fact, it WILL be. No matter who you are, what your status in life, what your age or sex or nationality or ethnic background, you will, at some point in your life, feel the touch or relentless grip of the cold hand of Evil. Bad things happen to good people, that's a fact.



- Order your copy now! -




20 Basic Facts AboutThe Israeli Palestinian Problem
Islam.com
Did you know...

That, when the Palestine Problem was created by Britain in 1917, more than 90% of the population of Palestine was Arabs?. And that there were at that time no more than 56,000 Jews in Palestine?


Bush: the Decider Dictator
Tuesday April 18th 2006, 6:17 pm
Kurt Nimmo
Another Day in the Empire
I recall months ago, when folks began first murmuring about booting Donald Rumsfeld, arriving at the obvious conclusion-Donald Rumsfeld is not going anywhere, not anymore than Cheney is (short of a heart attack). Rumsfeld and Cheney are integral to the Straussian neocon hold on both the Pentagon and the Oval Office. Bush may appoint Rob Portman to head the Office of Management and Budget, and Dan Senor (former AIPAC flunky, director of the US-Israel Business Exchange, and associate at the Carlyle Group) may replace Scott McClellan, but Cheney and Rumsfeld are like white on rice.


The Day Of The Jackal
Barbra-renée Brighenti
Al-Jazeerah
April 7, 2006
You hypocrites; you know the jackal's name and dare not call it out. Then you ridicule any who do, to preserve your sanctioned seat at the banquet table and soothe yourself with the platitudes that you must compromise the truth to be an ally of the truth! And those that insist and will not compromise the truth, they will have won the prize behind the door — the sayan.

Have a question or comment about the Signs page? Discuss it on the Signs of the Times news forum with the Signs Team.

Some icons appearing on this site were taken from the Crystal Package by Evarldo and other packages by: Yellowicon, Fernando Albuquerque, Tabtab, Mischa McLachlan, and Rhandros Dembicki.

Remember, we need your help to collect information on what is going on in your part of the world!
Send your article suggestions to:

---
Fair Use Policy
Contact Webmaster at signs-of-the-times.org
Cassiopaean materials Copyright ©1994-2014 Arkadiusz Jadczyk and Laura Knight-Jadczyk. All rights reserved. "Cassiopaea, Cassiopaean, Cassiopaeans," is a registered trademark of Arkadiusz Jadczyk and Laura Knight-Jadczyk.
Letters addressed to Cassiopaea, Quantum Future School, Ark or Laura, become the property of Arkadiusz Jadczyk and Laura Knight-Jadczyk
Republication and re-dissemination of our copyrighted material in any manner is expressly prohibited without prior written consent.

Signs Editorials By Author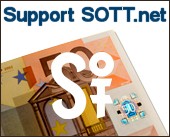 ---
Donate once - or every month!
Just click "Subscribe"!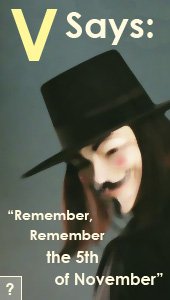 by a QFS member
Seen by over 1 BILLION people!
Books by Signs of the Times
Books by Red Pill Press