Signs of the Times for Tue, 28 Mar 2006

Abovetopsecret.com, Project Serpo Psy-ops, and the Pentagon's Flying Fish
Laura Knight-Jadczyk 27 Mar 06
For the last few years, this website, has sought, in all honesty, to present the daily news as truthfully as possible. Signs of the Times is one of the very few news and information portals on the web that remains uncorrupted in any way and is staffed by a small group of people who are dedicated to one thing - bringing the Truth to the general public. We are able to do this because we rely solely on support from our readers and our own hard work: book sales. You may not necessarily agree with our take on events but I would hope that you agree that alternative media is now essential to the preservation of our basic freedoms.


The US Gulag Prison System - The Shame Of The Nation and Crime Against Humanity
by Stephen Lendman
No, not the one you think, outrageous as it is. I'm referring to the US prison system that's with no exaggeration about as shockingly abusive as the gulag abroad. It qualifies for that label by its size alone - more than 2.1 million as of June, 2004 and growing larger by about 900 new inmates every week. Blacks (mostly poor and disadvantaged) especially are affected. While they make up just 12.3% of the population, they account for half the prison population, and their numbers there have grown fivefold in the last 25 years. Hispanics (also poor) account for another 15%.


Children of Abraham: Death in the Desert
Chris Floyd
28/03/2006
What happened in the village of Abu Sif (Isahaqi), north of Baghdad, on Ides of March? The murk of war – the natural blur of unbuckled event, and its artificial augmentation by professional massagers – shrouds the details of the actual operation. But here is what we know.


Moussaoui - Mind Programmed Patsy
Joe Quinn
Signs of the Times
28/03/2006
Zacarias Moussaoui has been in US custody for almost 5 years, yet only recently have US authorities seen fit to drag him out into the spotlight in the hope of manifesting their one and only 9/11 conviction and convincing the world of the truth of the official version of the 9/11 event.


Anti-Semitism: Words have a meaning
Al Beck
March 2006
Al Beck is a Swiss architect with a distant Syrian heritage. The reflection he sent to me on the use of the word "anti-Semitism" is very original and deserves to be shared. Silvia Cattori.


Denial; It's not just a river in Egypt
by Mike Whitney
OpEdNews.com
March 24, 2006
A lot of rubbish has been written lately about "religious faith". The fact is, there's a force that's more powerful than faith; the power of denial. America is drowning in denial. Most people would rather keep their heads stuck in the sand than face the disaster right before their eyes.

Congress just voted to spend another $92 billion for a war that nobody wants and, yet, we don't hear a whimper of protest from the people. They've raised the national debt to a whopping $9 trillion, every penny of which will be paid off by our children and their children's children. They'll be indentured servants until the end of time.

Do the American people care? No way; a few soothing bromides from our doltish president and they're lulled back to sleep.

Have a question or comment about the Signs page? Discuss it on the Signs of the Times news forum with the Signs Team.

Some icons appearing on this site were taken from the Crystal Package by Evarldo and other packages by: Yellowicon, Fernando Albuquerque, Tabtab, Mischa McLachlan, and Rhandros Dembicki.

Remember, we need your help to collect information on what is going on in your part of the world!
Send your article suggestions to:

---
Fair Use Policy
Contact Webmaster at signs-of-the-times.org
Cassiopaean materials Copyright ©1994-2014 Arkadiusz Jadczyk and Laura Knight-Jadczyk. All rights reserved. "Cassiopaea, Cassiopaean, Cassiopaeans," is a registered trademark of Arkadiusz Jadczyk and Laura Knight-Jadczyk.
Letters addressed to Cassiopaea, Quantum Future School, Ark or Laura, become the property of Arkadiusz Jadczyk and Laura Knight-Jadczyk
Republication and re-dissemination of our copyrighted material in any manner is expressly prohibited without prior written consent.

Signs Editorials By Author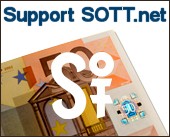 ---
Donate once - or every month!
Just click "Subscribe"!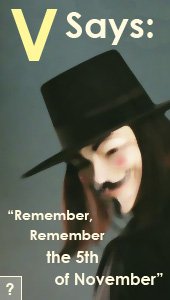 by a QFS member
Seen by over 1 BILLION people!
Books by Signs of the Times
Books by Red Pill Press