Signs of the Times for Tue, 28 Mar 2006

Mired in Diplo-Gobbledygook
By Al Kamen
Friday, March 24, 2006; A17

O'Reilly, others smear veteran journalist Helen Thomas over exchange with Bush
Mon, Mar 27, 2006 11:38am EST
Summary: After the contentious exchange between Hearst Newspapers columnist Helen Thomas and President Bush during Bush's March 21 press conference, Fox News host Bill O'Reilly and several other conservative commentators rushed to attack Thomas. O'Reilly accused her of "hat[ing] Bush and try[ing] to undermine everything he does," and even suggesting that if he were Bush, he "would have laid her out." Several other conservative media figures -- including Jonah Goldberg, Fred Barnes, Glenn Beck, and Tucker Carlson -- have followed suit, sometimes with highly personal attacks.




Top U.S. court being asked to curb Bush's powers
Last Updated Tue, 28 Mar 2006 07:47:16 EST
CBC News

Off the Record, Bush Makes Media Inroads
By Charles Babington
Washington Post Staff Writer
Tuesday, March 28, 2006; Page A14
As he defends his Iraq policy with a public campaign of speeches and a recent news conference, President Bush also has been waging a private campaign that has included off-the-record sessions with White House reporters, sources said yesterday.

One gathering, which took place Thursday in the White House residence, was an unusual gesture by Bush, who has agreed to comparatively few lengthy exchanges with reporters during his five years in office. Bush has said publicly that he needs to convince Americans that the U.S. mission in Iraq is on a path to victory, despite what he called a news media focus on daily violence.


Republican congressman warns that US regime is too powerful
UK Guardian
28/03/2006
Imperial overreach is accelerating the global decline of America

The disastrous foreign policies of the US have left it more isolated than ever, and China is standing by to take over

'Our power, then, has the grave liability of rendering our theories about the world immune from failure. But by becoming deaf to easily discerned warning signs, we may ignore long-term costs that result from our actions and dismiss reverses that should lead to a re-examination of our goals and means."

These are the words of Henry Hyde, chairman of the House international relations committee and a Republican congressman, in a recent speech. Hyde argues that such is the overweening power of the US that it may not hear or recognise the signals when its policy goes badly wrong, a thinly veiled reference to Iraq.


Andrew Card Resigns as White House Chief of Staff
By Peter Baker and Debbi Wilgoren
Washington Post
Tuesday, March 28, 2006; 10:09 AM
Budget Director Joshua B. Bolten Will Step in For Card on April 14

White House Chief of Staff Andrew H. Card Jr. announced his resignation this morning after nearly 5 1/2 years as President Bush's top aide. Bush said Card will be replaced by Joshua B. Bolten, the director of the Office of Management and Budget.

Card will serve until April 14 to provide a transition period. The move could presage broader staff changes as Bolten takes over an operation hobbled by political problems heading into a crucial midterm election season.



Have a question or comment about the Signs page? Discuss it on the Signs of the Times news forum with the Signs Team.

Some icons appearing on this site were taken from the Crystal Package by Evarldo and other packages by: Yellowicon, Fernando Albuquerque, Tabtab, Mischa McLachlan, and Rhandros Dembicki.

Remember, we need your help to collect information on what is going on in your part of the world!
Send your article suggestions to:

---
Fair Use Policy
Contact Webmaster at signs-of-the-times.org
Cassiopaean materials Copyright ©1994-2014 Arkadiusz Jadczyk and Laura Knight-Jadczyk. All rights reserved. "Cassiopaea, Cassiopaean, Cassiopaeans," is a registered trademark of Arkadiusz Jadczyk and Laura Knight-Jadczyk.
Letters addressed to Cassiopaea, Quantum Future School, Ark or Laura, become the property of Arkadiusz Jadczyk and Laura Knight-Jadczyk
Republication and re-dissemination of our copyrighted material in any manner is expressly prohibited without prior written consent.

Signs Editorials By Author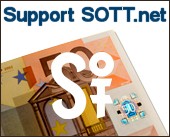 ---
Donate once - or every month!
Just click "Subscribe"!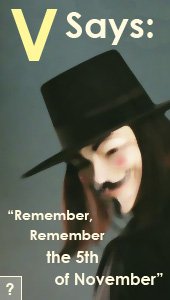 by a QFS member
Seen by over 1 BILLION people!
Books by Signs of the Times
Books by Red Pill Press