Signs of the Times - Special Weekend Edition, 10-12 Feb 2006
(NOTE: The Podcast will return next week!)

What Can You Do?
Signs of the Times and Cassiopaea
We get many emails from readers asking what they can do. They see the dire situation facing the United States and feel helpless. Many say that before finding our site, they wondered if they were crazy or if they were the only one that saw what was happening to their country. If you have benefited from our work, then there is likely to be someone else out there who could, too. But how do we reach them?


Boo!
by Missy Comley Beattie 9 Feb 06
When the going gets tough, the president talks terror, terror, terror. Does this man have any credibility? Only with those who think that Osama and Saddam are one and the same and, of course, the people who still believe that Iraq attacked us on September 11, 2001. Yes, that's the answer. Oh, and the scared. Actually, I don't buy this foiled plot Bush announced today--that al Qaeda planned to fly a plane into the Library Tower. And one of the many reasons is because he had to read it to us. If there were any truth to his success at preventing a disaster, he would have been capable of telling it.


Bush Recycles Terror Plot Disinfo in the Nick of Time
Kurt Nimmo February 09th 2006
Naturally, this whole sketchy and uncorroborated affair is simply a transparent effort to deflect attention away from congressional intelligence committee hearings supposedly empanelled to uncover details about Straussian neocon criminal behavior vis-à-vis snooping on millions of Americans. It is also intended to offer up an excuse for continued snooping and the deliberate trashing for the Bill of Rights as the Straussian neocons behind the Bush administration make steady progress in reducing America to a nightmarish Panopticon.


Commentary on the Cointelpro War
Magus
Magus, a friend of Signs of the Times and former 60s activist in the United States, looks back finds some answers to questions that have been haunting him for three decades.


Secularist Stupidity & Religious Wars
By Patrick J. Buchanan 9 Feb 06
"What hypocrisy. When it comes to what Germans are most sensitive about, Hitler and the Holocaust, they are ruthless censors. British historian David Irving has spent three months in a Viennese prison awaiting trial on Feb. 20 for speeches he made 15 years ago in Austria. Skeptics and deniers of the Holocaust are prosecuted, fined and imprisoned in Europe with the enthusiastic endorsement of the European press."


They Thought They Were Free - The Germans, 1933-45
By Milton Mayer Excerpt from pages 166-73 of "They Thought They Were Free" First published in 1955
"To live in this process is absolutely not to be able to notice it — please try to believe me — unless one has a much greater degree of political awareness, acuity, than most of us had ever had occasion to develop. Each step was so small, so inconsequential, so well explained or, on occasion, 'regretted,' that, unless one were detached from the whole process from the beginning, unless one understood what the whole thing was in principle, what all these 'little measures' that no 'patriotic German' could resent must some day lead to, one no more saw it developing from day to day than a farmer in his field sees the corn growing. One day it is over his head.


The President Who Cried Wolf
by Katherine Brengle
In the past, the lies that have come out of the White House have at least been potentially almost kind of a little bit true. Now we've reached a new low. Today our President told the country that his illegal wiretapping allowed the US government to foil a terrorist plot four years ago to hijack an airplane using shoe-bombs and fly it into the US Bank Tower in Los Angeles. Bullshit.

Have a question or comment about the Signs page? Discuss it on the Signs of the Times news forum with the Signs Team.

Some icons appearing on this site were taken from the Crystal Package by Evarldo and other packages by: Yellowicon, Fernando Albuquerque, Tabtab, Mischa McLachlan, and Rhandros Dembicki.

Remember, we need your help to collect information on what is going on in your part of the world!
Send your article suggestions to:

---
Fair Use Policy
Contact Webmaster at signs-of-the-times.org
Cassiopaean materials Copyright ©1994-2014 Arkadiusz Jadczyk and Laura Knight-Jadczyk. All rights reserved. "Cassiopaea, Cassiopaean, Cassiopaeans," is a registered trademark of Arkadiusz Jadczyk and Laura Knight-Jadczyk.
Letters addressed to Cassiopaea, Quantum Future School, Ark or Laura, become the property of Arkadiusz Jadczyk and Laura Knight-Jadczyk
Republication and re-dissemination of our copyrighted material in any manner is expressly prohibited without prior written consent.

Signs Editorials By Author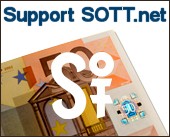 ---
Donate once - or every month!
Just click "Subscribe"!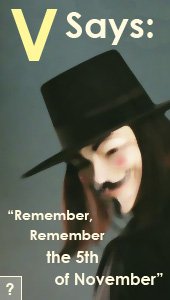 by a QFS member
Seen by over 1 BILLION people!
Books by Signs of the Times
Books by Red Pill Press