Signs of the Times for Fri, 10 Feb 2006

The Bolivarian Revolution: A Movement of Hope and Threat
By Manuel Valenzuela
ICH
9 Feb 06
The Winds of Change

The warming winds of true democracy have been spreading from the tip of Patagonia to the shores of the Rio Grande, traversing all lands in between, with the will of the People trumping the wishes of the Empire. These winds carry within them elections of hope and fury, marked by loud voices and uncompromised ballots, devoid of charades and mirages, lacking Diebold electronic voting machines and corporate media manipulation. In many nations the masses have spoken in symphony, their united desires echoing long suffering frustrations and near-extinct opportunities, their once-silent calls for justice and equality finally given resonance.


Chávez tells Blair to go to hell
Simon Jeffery and agencies
Thursday February 9, 2006
When Tony Blair left the Commons chamber after question time, he probably thought David Cameron's accusation that he was "flip-flopping" over school reform was the worst verbal jab he would face this week.

Hugo Chávez, the Venezuelan president, had other ideas. In a characteristically forthright tirade, he described the prime minister as "a pawn of imperialism" and told him to "go right to hell".


U.S. threats to Venezuela's revolution escalate
By W. T. Whitney Jr.
PWW
9 Feb 06
Aggressive maneuvers against Venezuela from the Bush government have reached new heights. Here are some indicators.

That a coup against Venezuelan President Hugo Chávez was under way when opposition parties opted out of Venezuela's December parliamentary elections was not obvious. But at the time Vice President José Vicente Rangel alleged that the U.S. Embassy was "extremely active" behind the scenes.

During the elections, explosions went off, an oil pipeline was blown up and electric substations were burned. Almost 100,000 soldiers were deployed to protect polling places. Authorities unearthed caches of weapons and ammunition. Two U.S. warships were cruising off the Venezuelan coast.

In fact Venezuelan authorities already knew of a coup planning meeting in Bogotá, Colombia, attended by a U.S. government official named "Thomas," plus dissident Venezuelan military figures and Colombian intelligence officers. Some 500 Colombian paramilitary troops crossed the Colombian-Venezuelan border prior to the elections....


Chavez says Exxon Mobil did not meet requirements for project
Associated Press
02/09/2006


Exxon Mobil has been resisting tax increases and contract changes that are part of a so-called "re-nationalization" of Venezuela's oil industry. In 2004 Exxon Mobil was the only firm to publicly speak against a royalty increase on extra-heavy oil production in the Orinoco river basin.


Chávez hits back in war of words with Washington
Associated Press in Caracas
Monday February 6, 2006
The Guardian
President Hugo Chávez extended his verbal war with Washington, likening George Bush to Adolf Hitler in an obvious rebuff to the US defence secretary, Donald Rumsfeld, who last week compared Mr Chávez himself to Hitler.

Speaking at a mass rally on Saturday commemorating a failed 1992 coup he led as a lieutenant colonel, Mr Chávez warned that Washington was considering invading Venezuela and the country needed more weapons to defend itself.

The president said he was considering buying enough rifles to arm a million Venezuelans to repel a possible US invasion.


Evo Morales says energy companies conspiring to destabilize government
By Bernd Radowitz
Dow Jones Newswires
9 Feb 06
RIO DE JANEIRO - Bolivia's Hydrocarbons Chamber, which represents private oil firms in the country, said it was concerned about declarations by President Evo Morales that multinational energy companies were conspiring to destabilize his new leftist government.

"In the name of its more than 100 affiliates, the Hydrocarbons Chamber in a letter sent to the President of the Republic today (Wednesday), assures that the sector in no way is or was engaged in the aforementioned efforts (of a conspiracy)," the chamber said in a release dated Wednesday that was sent to Dow Jones Newswires Thursday.


U.S. cutting military aid to Bolivia 96 percent
By Joel Brinkley
The New York Times
FEBRUARY 9, 2006
WASHINGTON Less than a month after an assertively anti-American president took office in Bolivia, the Bush administration is planning to cut military aid to the country by 96 percent.

The amount of money Bolivia normally receives is small; much of it is used to train Bolivian military officers in the United States. But the cut holds the potential to anger the powerful Bolivian military establishment, which has been responsible for a long history of coups.

Evo Morales, a Socialist leader, became president on Jan. 22 and has promised to end U.S.-financed programs to eradicate the Bolivian coca crop.


Castro invites Mahmoud Ahmadinejad to Cuba
Agence France-Presse
Havana, February 8, 2006
Iranian President Mahmoud Ahmadinejad has accepted an invitation to visit Cuba from President Fidel Castro, in gratitude for Cuba's support of Iran's nuclear program, the official Granma newspaper said on Tuesday.

Ahmadinejad accepted the invitation in Tehran from Cuban Ambassador Felipe Perez Roque. During his visit, the Iranian leader will attend the September 11-16 Non-Aligned Summit in Havana, the daily said.


Hand back Falklands, Venezuela tells Blair
By Jamie Lyons and Jon Smith, PA
10 February 2006
Downing Street today refused to be drawn into a fresh war of words with Venezuela's president after he called on Britain to hand over the Falklands to Argentina.

Hugo Chavez said the islands belonged to Argentina and demanded Prime Minister Tony Blair give them back.

Mr Blair infuriated Mr Chavez earlier this week when he said he should respect the rules of the international community.

The Prime Minister also said he would prefer to see Venezuela's ally Cuba function as a true democracy.

Mr Chavez responded to Mr Blair's comments by branding him "a pawn of imperialism" and "the main ally of Hitler" - a reference to US President George Bush.

Have a question or comment about the Signs page? Discuss it on the Signs of the Times news forum with the Signs Team.

Some icons appearing on this site were taken from the Crystal Package by Evarldo and other packages by: Yellowicon, Fernando Albuquerque, Tabtab, Mischa McLachlan, and Rhandros Dembicki.

Remember, we need your help to collect information on what is going on in your part of the world!
Send your article suggestions to:

---
Fair Use Policy
Contact Webmaster at signs-of-the-times.org
Cassiopaean materials Copyright ©1994-2014 Arkadiusz Jadczyk and Laura Knight-Jadczyk. All rights reserved. "Cassiopaea, Cassiopaean, Cassiopaeans," is a registered trademark of Arkadiusz Jadczyk and Laura Knight-Jadczyk.
Letters addressed to Cassiopaea, Quantum Future School, Ark or Laura, become the property of Arkadiusz Jadczyk and Laura Knight-Jadczyk
Republication and re-dissemination of our copyrighted material in any manner is expressly prohibited without prior written consent.

Signs Editorials By Author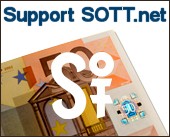 ---
Donate once - or every month!
Just click "Subscribe"!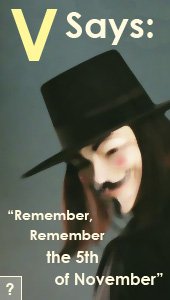 by a QFS member
Seen by over 1 BILLION people!
Books by Signs of the Times
Books by Red Pill Press