Signs of the Times for Tue, 19 Dec 2006

Why Is The Us Government So Afraid Of Justice In The Case Of Dr. Rafil Dhafir?
By Katherine Hughes
18 December 2006
Urgent Request For Funds To Buy Trial Transcripts in defense of a blessed man wrongfully convicted by the Bush Justice Department for his crime of compassion:

In direct response to the humanitarian catastrophe created by the brutal and unjustifiable U.S. and U.K. sponsored UN embargo on Iraq, Dr. Rafil Dhafir started the charity Help the Needy (HTN). For 13 years he worked tirelessly to help publicize the plight of the Iraqi people and to raise funds to help them.


Options after the Deconstruction of Iraq
December 18, 2006
by Rodrigue Tremblay
Wars of aggression are the most barbarous of all human endeavors and are, more often than not, the instruments of insane tyrants who hear voices. Wars are also waged by warlike gambling leaders who bet their citizens' houses to fulfill their megalomaniac dreams of grandeur  -And the illegal military invasion of Iraq was a gigantic gamble from the start. What's more, it is a war that was planned and executed on the basis of fabricated lies. It was a war based on false pretenses and on false perceptions of the Muslim Middle East. For example, it is not true that Middle Eastern Muslims hate the West "because they hate our way of life, our freedom, and our democracy." Polls indicate that such ideas are simply based on ignorant prejudices. This wicked war will be judged by history as one of the most blatant abuses of power by any American administration ever.


Tehran's Holocaust Conference: No Matter What Ahmadinejad Does He'll be Portrayed as the New Hitler
By STEPHEN GOWANS
December 16 / 17, 2006
CounterPunch
Was the two-day conference on the Holocaust held earlier this month by the Iranian government intended to cast "doubt on the Nazi Holocaust during the Second World War," (1) or was it Iran's rejoinder to the Jyllands-Posten affair, an attempt "to embarrass the West and say, 'Look, we are practicing what you preach. We are allowing freedom of discussion of just about any issue, including the Holocaust'"? (2)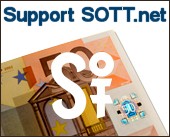 Donate once - or every month! Just click "Subscribe"!
Have a question or comment about the Signs page? Discuss it on the Signs of the Times news forum with the Signs Team.

Some icons appearing on this site were taken from the Crystal Package by Evarldo and other packages by: Yellowicon, Fernando Albuquerque, Tabtab, Mischa McLachlan, and Rhandros Dembicki.

Remember, we need your help to collect information on what is going on in your part of the world!
Send your article suggestions to:

---
Fair Use Policy
Contact Webmaster at signs-of-the-times.org
Cassiopaean materials Copyright ©1994-2014 Arkadiusz Jadczyk and Laura Knight-Jadczyk. All rights reserved. "Cassiopaea, Cassiopaean, Cassiopaeans," is a registered trademark of Arkadiusz Jadczyk and Laura Knight-Jadczyk.
Letters addressed to Cassiopaea, Quantum Future School, Ark or Laura, become the property of Arkadiusz Jadczyk and Laura Knight-Jadczyk
Republication and re-dissemination of our copyrighted material in any manner is expressly prohibited without prior written consent.

Signs Editorials By Author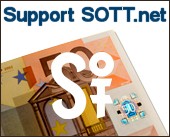 ---
Donate once - or every month!
Just click "Subscribe"!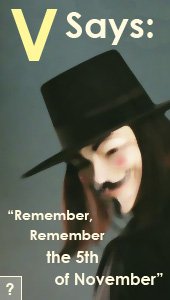 by a QFS member
Seen by over 1 BILLION people!
Books by Signs of the Times
Books by Red Pill Press