Signs of the Times for Thu, 28 Sep 2006
NEW Book! Essays on Life on Planet Earth

by Scott Ogrin, Joe Quinn, and Henry Sy

The most popular and inspiring essays of the Signs of the Times editorial team have now been compiled into book form and thematically organized!



Available now in both hardcopy and eBook format!!

Zionism And The Iranian President
Joe Quinn
Signs of the Times
27/09/2006
As you are all well aware, the Iranian President, Mahmoud Ahmadinejad, wants to destroy all Jews and the Jewish state with them. Like all good anti-Semites, he loathes Jews simply because they are Jews, and breathlessly awaits the day when Iran has the capacity to implement the 'final solution', once and for all. Or so you have been led to believe by the US, Israeli and British governments...



John Stadtmiller Hires New Disinfo Artist
Lisa Guliani and Victor Thorn
Wing TV
27/09/2006
A chain is only as strong as its weakest link, and the same applies to a radio network. John Stadtmiller at RBN could be building a dynamite force down there in Texas which could conceivably pose a serious challenge to the mainstream media's lie machine. And, considering how GCN has been so disgraced with hosts such as mentally ill Alex Jones and another creep who harbors sexual degenerates and drug dealers on his website, RBN could really outshine its "supposed" competition.

Yet Stadtmiller keeps shooting himself in the foot by hiring blatant disinformation specialists. Last year it was Greg Szymanski - a guy who has been so discredited that he's in the same league as Tom Flocco and the Ghost Troops. Why do you think he no longer writes for the American Free Press? Because they caught onto his ruse, as did so many others. On top of that, Szymanski was boring as hell. [If anyone suffered from insomnia, all they had to do was listen to this guy for ten minutes and it was guaranteed they'd be asleep before the first commercial.] At least John had the sense to dump this cretin.


U.S. gets 'Sovietized'
By ERIC MARGOLIS
Toronto Sun
September 24, 2006
In the late 1980s, I was the first western journalist allowed into the world's most dreaded prison, Moscow's sinister Lubyanka. Muscovites dared not even utter the name of KGB's headquarters, calling it instead after a nearby toy store, "Detsky Mir."

Prisoners taken in the dead of night to Lubyanka were systematically beaten for days with rubber hoses and clubs. There were special cold rooms where prisoners could be frozen to near death. Sleep deprivation was a favourite and most effective Cheka technique. So was near-drowning in water fouled with urine and feces.

We have seen America's president and vice president, sworn to uphold the Constitution, advocating some of the same interrogation techniques the KGB used at the Lubyanka. They apparently believe beating, freezing, sleep deprivation and near-drowning are necessary to prevent terrorist attacks. So did Stalin.


Afghanistan: The Other Lost War
by Stephen Lendman
28 September 2006
In his important new book Freedom Next Time, dealing with "empire, its facades and the enduring struggle of people for their freedom," John Pilger has a chapter on Afghanistan. In it he says that "Through all the humanitarian crises in living memory, no country has been abused and suffered more, and none has been helped less than Afghanistan." He goes on to describe what he sees as something more like a moonscape than a functioning nation. In the capitol, Kabul, there are "contours of rubble rather than streets, where people live in collapsed buildings, like earthquake victims waiting for rescue....(with) no light or heat." It seems like it's always been that way for these beleaguered people who've had a long history of conflict and suffering with little relief.

Have a question or comment about the Signs page? Discuss it on the Signs of the Times news forum with the Signs Team.

Some icons appearing on this site were taken from the Crystal Package by Evarldo and other packages by: Yellowicon, Fernando Albuquerque, Tabtab, Mischa McLachlan, and Rhandros Dembicki.

Remember, we need your help to collect information on what is going on in your part of the world!
Send your article suggestions to:

---
Fair Use Policy
Contact Webmaster at signs-of-the-times.org
Cassiopaean materials Copyright ©1994-2014 Arkadiusz Jadczyk and Laura Knight-Jadczyk. All rights reserved. "Cassiopaea, Cassiopaean, Cassiopaeans," is a registered trademark of Arkadiusz Jadczyk and Laura Knight-Jadczyk.
Letters addressed to Cassiopaea, Quantum Future School, Ark or Laura, become the property of Arkadiusz Jadczyk and Laura Knight-Jadczyk
Republication and re-dissemination of our copyrighted material in any manner is expressly prohibited without prior written consent.

Signs Editorials By Author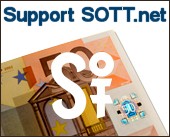 ---
Donate once - or every month!
Just click "Subscribe"!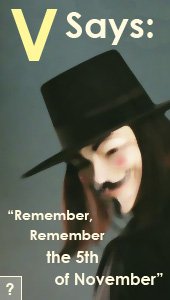 by a QFS member
Seen by over 1 BILLION people!
Books by Signs of the Times
Books by Red Pill Press