Signs of the Times for Fri, 22 Sep 2006
NEW Book! Essays on Life on Planet Earth

by Scott Ogrin, Joe Quinn, and Henry Sy

The most popular and inspiring essays of the Signs of the Times editorial team have now been compiled into book form and thematically organized!



Available now in both hardcopy and eBook format!!

Hugo Chavez's New World Vision
by Stephen Lendman
22 September 2006
After agreeing to supply discounted oil to the richest city in Europe - London - to help its low income residents use the city's buses at a reduced cost after earlier providing discounted heating oil for the poor in several northeastern US cities including its richest one - New York, Hugo Chavez is at it again. This time he offered to aid the US oil and cash-rich state of Alaska by providing an even greater benefit - free or subsidized heating oil. In the richest, most powerful country in the world, federal, state and local governments continue to provide fewer essential services to their citizens most in need like helping them stay warm in winter when they can't afford to do it on their own. The result is many of them don't and some die as a result.


Bush Rages: "I am not Beelzebub, Lord of Sulfur"
By Mike Whitney
ICH
"The devil is right at home.... The devil himself is right in the house. And the devil came here yesterday. Yesterday the devil came right here...And it still smells of sulfur today." Hugo Chavez; address to the UN General Assembly 9-20-06
My oh my, has Hugo Chavez caused a furor. Looking at the news reports filed in the last 24 hours, one would think that he snuck a dirty-bomb into the United Nations rather than gave a speech.


Howard Zinn: What the left thinks
By Dennis Prager
Town Hall
Every so often, one hears the argument that "Left and Right" are outdated terms, or that there really aren't enormous differences in the ways the Left and Right view America, the world, men and women, and just about every other important aspect of life. I wish this were true. But the gaps between the Left and Right on almost every issue that matters -- including and especially issues of good and evil -- are in fact unbridgeable.

Have a question or comment about the Signs page? Discuss it on the Signs of the Times news forum with the Signs Team.

Some icons appearing on this site were taken from the Crystal Package by Evarldo and other packages by: Yellowicon, Fernando Albuquerque, Tabtab, Mischa McLachlan, and Rhandros Dembicki.

Remember, we need your help to collect information on what is going on in your part of the world!
Send your article suggestions to:

---
Fair Use Policy
Contact Webmaster at signs-of-the-times.org
Cassiopaean materials Copyright ©1994-2014 Arkadiusz Jadczyk and Laura Knight-Jadczyk. All rights reserved. "Cassiopaea, Cassiopaean, Cassiopaeans," is a registered trademark of Arkadiusz Jadczyk and Laura Knight-Jadczyk.
Letters addressed to Cassiopaea, Quantum Future School, Ark or Laura, become the property of Arkadiusz Jadczyk and Laura Knight-Jadczyk
Republication and re-dissemination of our copyrighted material in any manner is expressly prohibited without prior written consent.

Signs Editorials By Author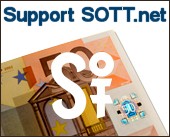 ---
Donate once - or every month!
Just click "Subscribe"!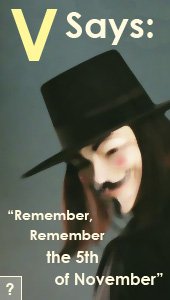 by a QFS member
Seen by over 1 BILLION people!
Books by Signs of the Times
Books by Red Pill Press