Signs of the Times for Wed, 20 Sep 2006

9/11 Conspiracy Doodles
Joe Quinn
Signs of the Times
20/09/2006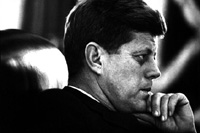 Roosevelt was a doodler, so was LBJ, Nixon and a host of other presidents. So says the author of a new book "Presidential Doodles", an analysis the scribblings of various American presidents in an attempt to plumb the depths of their often depraved psyches. "Just as our dreams and little Freudian slips can mean something about us, doodles can be indicative of the person and issues and things that he is dealing with" according to the editor in chief of the book's publisher, Perseus Books.


Imperialism 101 - The US Addiction to War, Mayhem and Madness - Part II
by Stephen Lendman
Sepember 2006
Part I of this article explained that the US was always a warrior, imperial nation, building it in steps and addicted to its madness. First we took it from its original inhabitants; then we expanded it beyond our borders by seizing the half of Mexico we wanted; later we established colonies abroad; and now, our method of choice is to rule the world through compliant leaders in client states everywhere serving our interests. We began doing it gradually following WW II when we emerged as the only dominant nation left standing, unchallengeable as the world's only economic, political and military superpower. Even before the war ended, we planned to take full advantage of that indomitable status once it did. We pursued it throughout the "cold war" and in the 1990s when it was over. Then came 9/11, the gloves came off in the Bush administration, and top officials in it ended any pretense of what our real aims are. The rest, as they say, is history, and the nations we target in our quest for world dominance and our own people at home pay a dreadful price. Below is a case study of our imperial madness in Iraq documenting how painful that price is.


Banned in Washington - Where's the Free Speech?
by Ann Wright
CommonDreams.org
Sunday, September 10, 2006
So much for free speech in the nation's capital and capitol. On July, 11, 2006 I was arrested for offering a citizen's voice in the Senate Judiciary Committee hearing against the nomination of one of the Bush administration's architects of torture, William Haynes, former Department of Defense General Counsel (chief civilian lawyer) for a life-time appointment to the Fourth Circuit Court of Appeals.

Yesterday, September 7, I appeared in the Criminal Division of the Superior Court of the District of Columbia on charges of "Disorderly and Disruptive Conduct on the United States Capitol Grounds on July 11, 2006." During that appearance, I was ordered by the court to "Stay Away" from the US Capitol, all Senate and House Office Buildings and committee hearing rooms and the streets surrounding the Capitol area.


Bush's Empty Words to the U.N.
By Robert Parry
September 20, 2006
One of the most striking features of George W. Bush's presidency has been his proclivity to use soaring, idealistic rhetoric that is totally at odds with reality, a tendency that was on display again in his address to the United Nations General Assembly.

Have a question or comment about the Signs page? Discuss it on the Signs of the Times news forum with the Signs Team.

Some icons appearing on this site were taken from the Crystal Package by Evarldo and other packages by: Yellowicon, Fernando Albuquerque, Tabtab, Mischa McLachlan, and Rhandros Dembicki.

Remember, we need your help to collect information on what is going on in your part of the world!
Send your article suggestions to:

---
Fair Use Policy
Contact Webmaster at signs-of-the-times.org
Cassiopaean materials Copyright ©1994-2014 Arkadiusz Jadczyk and Laura Knight-Jadczyk. All rights reserved. "Cassiopaea, Cassiopaean, Cassiopaeans," is a registered trademark of Arkadiusz Jadczyk and Laura Knight-Jadczyk.
Letters addressed to Cassiopaea, Quantum Future School, Ark or Laura, become the property of Arkadiusz Jadczyk and Laura Knight-Jadczyk
Republication and re-dissemination of our copyrighted material in any manner is expressly prohibited without prior written consent.

Signs Editorials By Author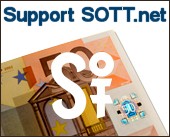 ---
Donate once - or every month!
Just click "Subscribe"!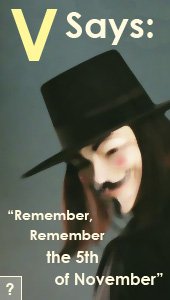 by a QFS member
Seen by over 1 BILLION people!
Books by Signs of the Times
Books by Red Pill Press