Signs of the Times for Tue, 12 Sep 2006

The Bogeyman Industry
Butler Shaffer
Lew Rockwell
September 12th 2006
"For as children tremble and fear everything in the blind darkness, so we in the light sometimes fear what is no more to be feared than the things children in the dark hold in terror and imagine will come true." ~ Lucretius
When I was a small child, I delighted in scaring my two younger sisters with specters dreamed up by me with the help of radio broadcasts. My mind was a bottomless well of monsters, hobgoblins, and - scariest of all - those amorphous demons whose lack of clarity in shape made them all the more terrifying. I was a Ziegfeld of theatrical production, with sound effects produced by my ghostly vocalizing, the pounding on walls, or the scratching of my fingernails on a door; while my special effects took the form of crawling beneath their beds at night and kicking the bedsprings. The script was nothing special, it being sufficient that the acting would generate the desired screams.


"Palestinians will never surrender"
Dr Sattar Kassem interviewed by Silvia Cattori in Nablus.
The Palestinians voted massively in favour of Hamas in the elections in January 2006. It was necessary to respect their choice. However, the European Union decided to punish them by ending grants, consciously putting millions of Palestinians in misery. The victory of Hamas caught not only those governments that had counted on a Fatah victory but also those parties and progressive movements who have never really listened to Palestinian opinion or heard their true aspirations. In the face of the desparation of the Palestinian people, it is more urgent than ever to listen to those Palestinians faithful to their cause and to draw the appropriate conclusions. Mr Sattar Kassem, professor of Political Science at Al Najah University in Nablus, responded with frankness and courage to the questions asked of him by Silvia Cattori.


War Stories
By Elias Khoury
09/10/06 "Al-Ahram"
Hundreds of men and women walk over the rubble, carrying the coffins of 19 martyrs. Black clothes, tears and ululations. I stood to the side of the road observing the scene. I'm saying, 'to the side of the road', when it wasn't a road. I'm saying 'the scene' when it wasn't a scene. How to narrate feelings that have no name? When I went into the village of Aita Ashaab I couldn't believe my eyes. There was the name but no village. Nothing but a great ruin blocking the horizon. All the houses demolished, walls leaning on emptiness, emptiness leaning on dust.


9-11; the "unifying myth" for the war on terror
By Mike Whitney
09/11/06 "Information Clearing House"
To a large extent, the war on terror is a shabby promotional scheme designed to mobilize the nation for a permanent state of war while curtailing civil liberties. There's nothing original in this analysis, but it does explain the importance of media as a vehicle for Bush's public relations campaign. It also explains why high-ranking officials in the administration are still provided unlimited air-time to reiterate the same bland bromides over and over again without being challenged.


When assumption trumps objectivity
By Habib Battah
Sunday 03 September 2006, 12:23 Makka Time, 9:23 GMT
After four weeks of devastating Israeli air raids across Lebanon, American news network NBC began its Nightly News bulletin with its anchorman, Brian Williams, asking: "Does the US really have any influence in this war?"

Hours earlier on sister network MSNBC, anchorwoman Chris Jansing seemed to be at a similar loss. "Can anything be done to stop the violence?" she asked.

But to an American audience, the thought of a Syrian or Iranian news anchor posing the same questions would be fit for a comedy skit.

Have a question or comment about the Signs page? Discuss it on the Signs of the Times news forum with the Signs Team.

Some icons appearing on this site were taken from the Crystal Package by Evarldo and other packages by: Yellowicon, Fernando Albuquerque, Tabtab, Mischa McLachlan, and Rhandros Dembicki.

Remember, we need your help to collect information on what is going on in your part of the world!
Send your article suggestions to:

---
Fair Use Policy
Contact Webmaster at signs-of-the-times.org
Cassiopaean materials Copyright ©1994-2014 Arkadiusz Jadczyk and Laura Knight-Jadczyk. All rights reserved. "Cassiopaea, Cassiopaean, Cassiopaeans," is a registered trademark of Arkadiusz Jadczyk and Laura Knight-Jadczyk.
Letters addressed to Cassiopaea, Quantum Future School, Ark or Laura, become the property of Arkadiusz Jadczyk and Laura Knight-Jadczyk
Republication and re-dissemination of our copyrighted material in any manner is expressly prohibited without prior written consent.

Signs Editorials By Author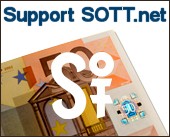 ---
Donate once - or every month!
Just click "Subscribe"!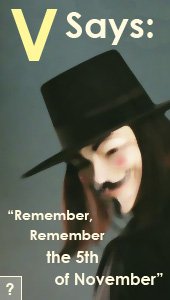 by a QFS member
Seen by over 1 BILLION people!
Books by Signs of the Times
Books by Red Pill Press